BMF's affordable housing plan may cause more problems in market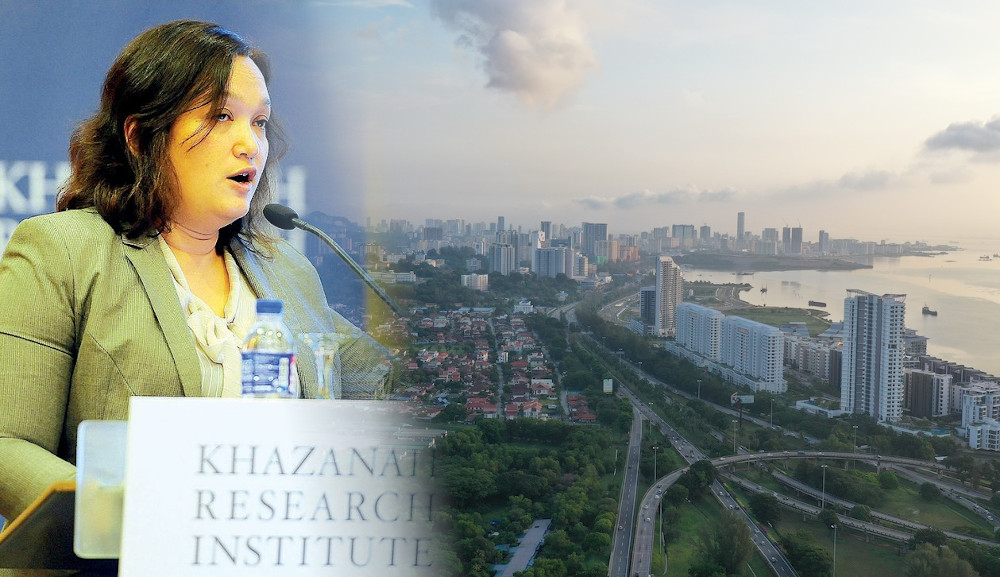 Khazanah Research Institute (KRI) director Dr Suraya Ismail is her opinion that the affordable housing proposal by the Better Malaysia Foundation (BMF), a corporate social responsibility division of Berjaya Corp Bhd (BCorp), is deemed to be unrealistic and not achievable in current challenging property market conditions.
She said such superfluous schemes will not "fix" the property market, and in fact, it will only create more problems.
The country's housing projects generally follow the "sell-and-build" delivery system, where property developers take the purchasers' money in advance to build houses for them.
"Essentially, this proposed scheme takes money from the bottom 40% (B40) community in the form of intergenerational loans, therefore, the B40 pays at least two times more for the houses compared to shorter term mortgage tenures.
"Additionally, the scheme also takes land from the state at a lower cost, ostensibly for building affordable homes.
"This is economic opportunism of the highest order, taking both from the most impoverished group in our country and making them pay more, and taking federal or state land to support this scheme," she said in an email reply to The Malaysian Reserve yesterday.
Under the affordable housing plan, the BMF proposed an "innovative" financing scheme to assist homebuyers in the form of an intergenerational house loan.
The scheme also warrants the government to financially guarantee the B40 loans, in the event of foreclosures.
Commenting on this, Suraya said it is a risk-free business model for developers, but detrimental to both homeowners and the government.
She emphasised the 60-year mortgage is detrimental to all homebuyers because they will end up paying so much more due to the effective interest rates accrued.
"In essence, intergenerational house loan for the B40 just means that children in this category will be more likely to inherit a 'house loan' — though not necessarily a house," she said.
Suraya added that the building standards under the BMF scheme also falls short of the national standards for decent homes.
She noted the new standard for "affordable housing", as recommended by the Construction Industry Development Board (CIDB), should be the minimum standard for all housing.
She added that in-depth studies have shown "small" houses (450 sq ft [41.8 sq m], micro-housing and the like) creates tremendous mental and emotional stress for inhabitants, as well as a higher rate of spread of infectious diseases especially in over-crowded situations.
"Let us be clear. Greater financialisation does not equate to either higher affordability.
"Rather, it creates more household indebtedness, 'house poor' conditions and even worse, possible foreclosures and bankruptcy of families," she stressed.
Last month, BMF founder Tan Sri Vincent Tan stated it is possible to build affordable homes from as low as RM120,000 each in the Klang Valley for low-income Malaysians, namely the B40 households.
In a statement, he noted that the development plan includes affordable apartments with sizes of 450 sq ft, 600 sq ft, 750 sq ft and 900 sq ft, selling from the price range of RM120,000 to RM300,000 each.
"We believe this price range is achievable with government support in terms of charging lower land premiums and nominal development charges for affordable housing projects.
"As key partners to this initiative, the federal and state governments' contribution could also be to sell development land at low cost to developers for affordable housing projects, especially in urban locations close to transportation hubs, which would translate into lower purchase prices for low-income house buyers," he added.
He also said the BMF will propose to the government to allow banks and financial institutions to provide 100% financing to B40 house buyers with two-generation home loans of between 40 and 60 years duration, in order to make loan repayments more affordable and manageable.
More recently, Tan said he had already submitted the affordable housing proposal to the government earlier this month and the government is currently studying the proposal.
Read more: The Malaysian Reserve