Butterworth port a free trade zone (FTZ) from Feb 1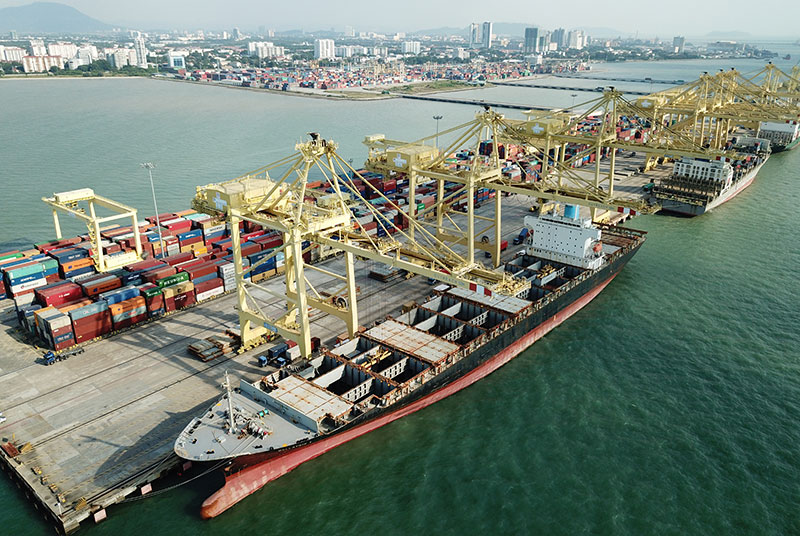 Penang's Butterworth port will be turned into a free trade zone (FTZ) from Feb 1, federal port regulators Penang Port Commission (PPC) announced today.
PPC chairman Tan Teik Cheng said finance minister Tengku Zafrul Aziz had consented to gazette the North Butterworth Container Terminal as a FTZ.
Tan said this would elevate Penang to the next level as more global players can head to Butterworth to reap the benefits of the FTZ.
"With the help and push of transport minister Wee Ka Siong and the finance minister, Penang's glorious free trade era is set to come back," he said.
Tan said the FTZ would have two sections, one being for trade and commercial purpose, while the other would be set aside for factories.
"Since the FTZ would have commercial facilities such as logistics service and warehousing, we expect more break bulking, grading, repackaging, relabelling, transit and re-exporting works to be carried out by players from around the world."
Tan said the significance of having a free port was that more foreign investors would be able to tap into the duty-free market.
"Foreign companies can use the facilities at the FTZ and later re-export to another country. Since they are exempted from Customs and excise duties, sales tax or service tax, except for a few products and services, they can expect the exported items at a cheaper rate," he said.
Tan said PPC would now focus on attracting more foreign investors to Penang. Penang was a free port until 1967 when the status was removed.
Source: FreeMalaysiaToday.com