Penang ferries to stay, says Finance Minister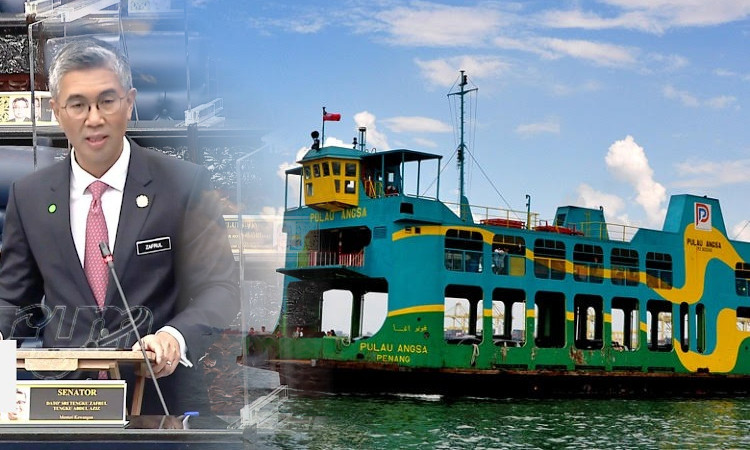 Finance Minister Tengku Zafrul Aziz says the government will ensure that Penang's iconic ferries will remain in service for now.
He told the Dewan Rakyat today the RM30 million allocated by the Pakatan Harapan government for Penang Port Sdn Bhd (PPSB) to maintain the ferry services will be channeled in two installments next year.
"The government will ensure that Penang Port will be required to continue Penang's iconic ferry service," he said.
Lim Guan Eng (PH-Bagan) thanked Tengku Zafrul for the decision and urged the transport minister to implement it.
"We want the fond memories from taking the ferry. It is an unforgettable experience. We need to preserve this piece of history because it cannot be bought with money," said Lim, while RSN Rayer (PH-Jelutong) also thanked Tengku Zafrul.
On the installments, Tengku Zafrul said RM15 million had been allocated under the federal budget. "The remaining RM15 million will be prepared."
Previously, port operators Penang Port Sdn Bhd said they would spend RM64 million to buy five new vessels, two of which would transport motorcycles and bicycles.
The cost would also cover the upgrading of the terminals on the island and mainland.
One of the two ferries still running now will be retained to transport just motorcycles for the time being until the new vessels are commissioned by July 2022. The other vessel will be retired for good, it had said.
It is not immediately known if Zafrul's announcement in the Dewan Rakyat will result in any changes in PPSB's previously announced plans.
Source: FreeMalaysiaToday.com