Scientex Tasek Gelugor – Lily. The 1st Landed 2 Storey Affordable Home in Penang from RM221,800*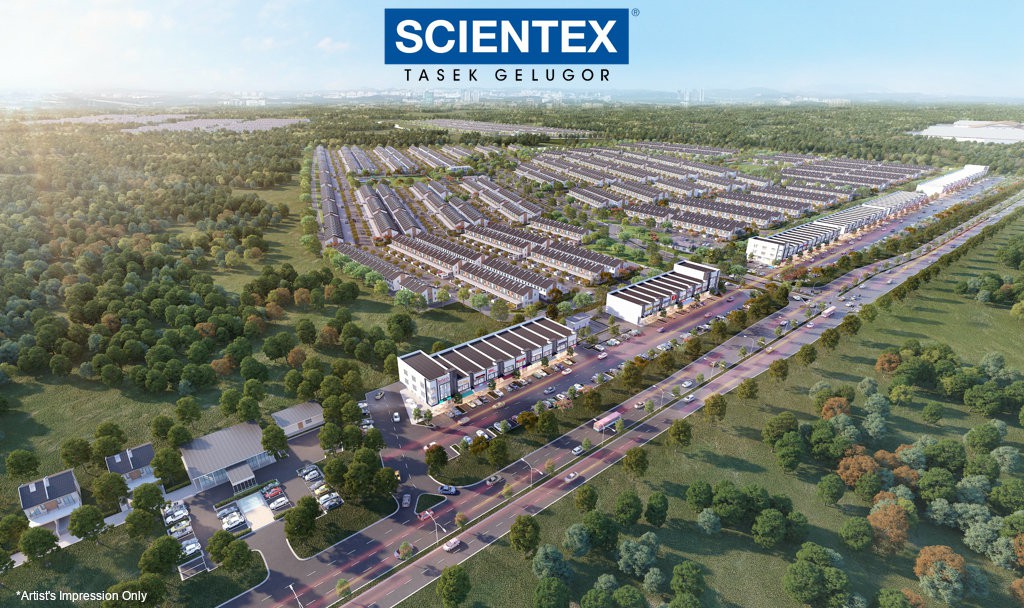 Introducing the very 1st landed 2-storey affordable home with freehold title in Penang by Scientex Tasek Gelugor. It spreads over a 179.7 acres prime freehold land offering a total of 2,332 units of double storey terrace houses with affordable price as well as designed for the modern lifestyles with functional layouts affording ample space for everyone and every activity. Apart from that, commercial properties will also be offered to the market. The project is located in Tasek Gelugor, along Jalan Kubang Menerong. It is about 8km to Kepala Batas and North South Expressway. It is close to shopping malls ( Tesco, Mydin, Sunshine), educational institutions ( USM, UiTM, MRSM), recreational parks, healthcare facilities and etc.
PT1A – Lily
PT1A – Lily is a 2 storey terrace house project with freehold title.  It has 382 units in total with selling price from RM221,800*. To date, Lily has sold out more than 70% from its total units. Due to overwhelming response, Lily 2 (314 units) as well as shop office is now opened for registration too.
Complemented with modern exterior and a practical layout
Spacious living and kitchen areas utilizing the space at ground floor
Fully built up to the end for a larger living spaces and hence reduces renovation and extension costs
Extra space at ground floor with flexible design for study area
To find out more details, kindly contact developer at
+6012-477 5583 or +604-573 5833

Sales Office:
No.19, Jalan Tasek Gelugor Jaya, 13300 Tasek Gelugor, Pulau Pinang

Website: www.scientex.com.my
Email: penang@scientex.com.my
Register your interest here
About Scientex Property
To date, Scientex's property division has delivered more than 21,000 affordable homes priced below RM 500,000 nationwide, of which some 55% are priced below RM 200,000. Scientex has acquired a total land bank of 5,706.8 acres spread over 24 prime locations. Commencing from the very first project in Pasir Gudang within the Southern Region (Johor and Melaka), Scientex has since expanded its presence to the Northern Region (Penang) and Central Region (Negeri Sembilan, Selangor and Perak) of Peninsular Malaysia.
To Deliver 50,000 units of affordable homes by 2028
In support of the Government's effort to make affordable home ownership a reality for all individuals and families in the country, Scientex's property division has targeted to deliver 50,000 units of affordable homes by 2028.
Scientex (Skudai) Sdn. Bhd. (A Subsidiary of Scientex Berhad)
Property Type: 2 Storey Terrace House
Tenure: Freehold
Location: Tasek Gelugor
Built-up Size: From 1,123 sq.ft.
Selling Price: From RM221,800*
* Terms & Conditions Apply