Proposed redevelopment at Air Itam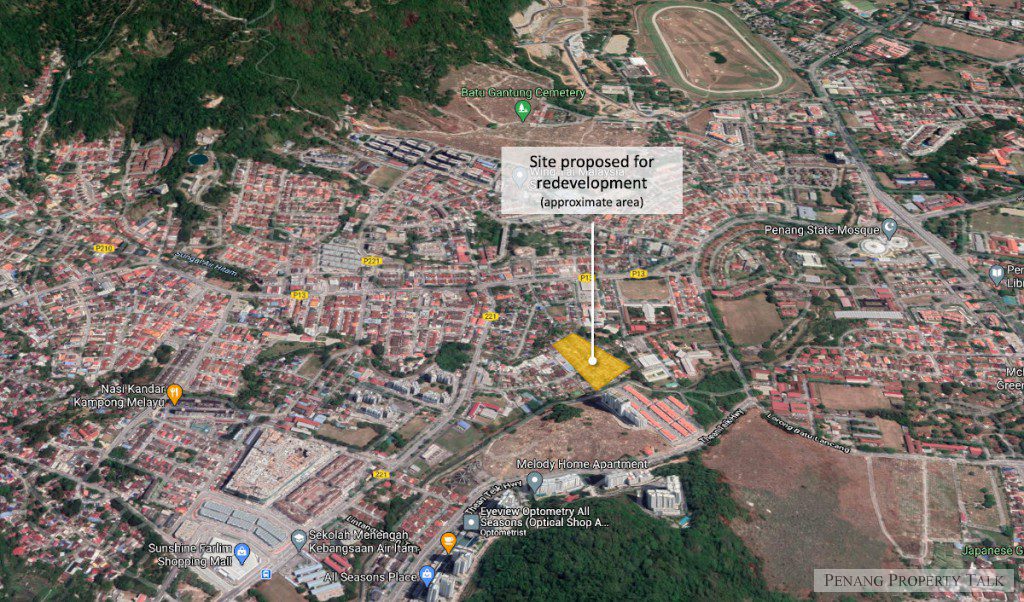 The Penang Island City Council through a Request for Proposal (RFP) on Thursday to develop public housing, affordable housing, and civil servants' dormitory projects near Jalan Shaik Madar.
The Mayor of Penang Island City Hall, Datuk Yew Tung Seang, pointed out when questioned on Thursday that the district has been facing flood problems all year-round, so the City Hall decided to carry out redevelopment works on this 9.1 acres of land.
He said that the project involves 100 tenants and 6 commercial shops, which are located on Sek 5, Lot 2282, 2283, and 2284, near Jalan Shaik Madar, Air Itam, in the northeastern district of Penang.
Location Map: