10% discount for affordable homes in Penang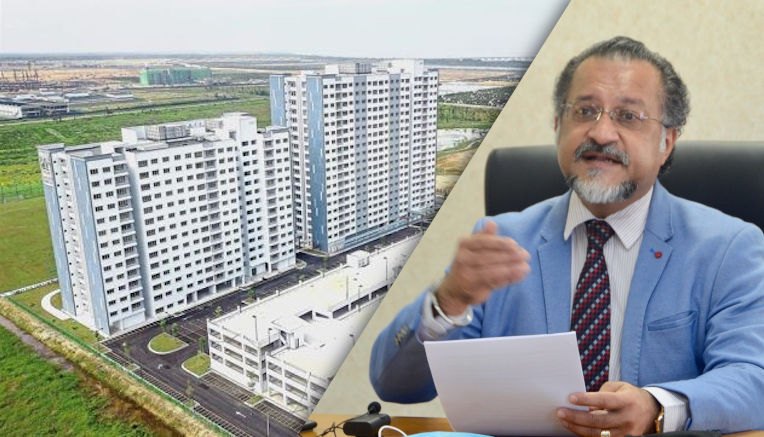 Penang government has announced a 10 percent discount for all types of affordable housing in the state for a period of one year starting from today.
State Local Government, Housing, Town and Country Planning Committee chairman Jagdeep Singh Deo said the discount package is part of the Housing Ownership Campaign Package (Penang edition) 2020.
"Under this package, the new ceiling price for affordable homes on the island are from RM135,000 to RM270,000. Previously, it ranges from RM150,000 to RM300,000.
"In Seberang Perai, the new ceiling price is from RM135,000 to RM225,000. Previously, it was from RM150,000 to RM250,000," he told a press conference in Komtar today.
Jagdeep also emphasised that the size of the affordable housing would remain at 850sq ft per unit.
"However, if the property developers decided not to follow the new price ceiling as instructed by the state government for affordable homes and choose to remain with the old price ceiling, they are allowed to do so but under one strict condition that they must provide a bigger size of the unit to at least 900sq ft," he said.
For the low medium-cost (LMC) housing category, Jagdeep said the state government would maintain the housing price at RM42,000 for low-cost housing and RM72,500 for low medium-cost housing.
"This is done despite other states having raised the housing price for LMC from RM60,000 to RM100,000.
"As a matter of fact, Penang has the lowest housing price for the LMC category in the country.
"All this shows that the Penang government cares for its people and wants to assist the home buyers especially those who intend to buy affordable and LMC homes," he added.
According to Jagdeep, until June this year, there are 105,719 units of affordable homes that have been built, being built and approved to be built.
"We will work even harder to achieve our goal of building 180,000 units of affordable homes by 2030," Jagdeep said.
He said the state government also would set a special condition for the property developers to install more public amenities in each affordable housing.
"They include recreational space, multipurpose hall, public library, gymnasium, swimming pool, children's playground and others.
"We will also set up a condition that the rating score of QLASSIC under the Construction Industry Development Board (CIDB) must be not less than 70%.
"This is to ensure the highest quality of the construction of affordable housing although the ceiling price has been reduced," he added.
Jagdeep also announced the state government's decision to reduce the ceiling prices of between 20% and 40% for foreign buyers for overhang properties in Penang for a one year period.
"For stratified properties on the island and the mainland, the new ceiling prices are RM800,000 and RM400,000 respectively. The previous ceiling price was RM1 million (island) and RM500,000 (mainland).
"For landed properties on the island and the mainland, the new ceiling prices are RM1.8 million and RM750,000 respectively. The previous ceiling price was RM3 million (island) and RM1 million (mainland).
"The decision to reduce the ceiling price of unsold properties in Penang is to clear the remaining overhang units and to assist the property market that is affected by the Covid-19 pandemic.
"As of today, Penang has 3,043 unsold properties, amounting to RM2.6 billion. An overhang unit is defined as a residential unit that is unsold for more than nine months after it has received the Certificate of Completion and Compliance (CCC)," he said.
Jagdeep said although with overhang units, Penang still managed to control the amount of unsold properties from year to year compared to other states that recorded an increase every year.
Source: Buletin Mutiara