COVID-19 Crisis Measures & Opportunities (Part 1 of 2)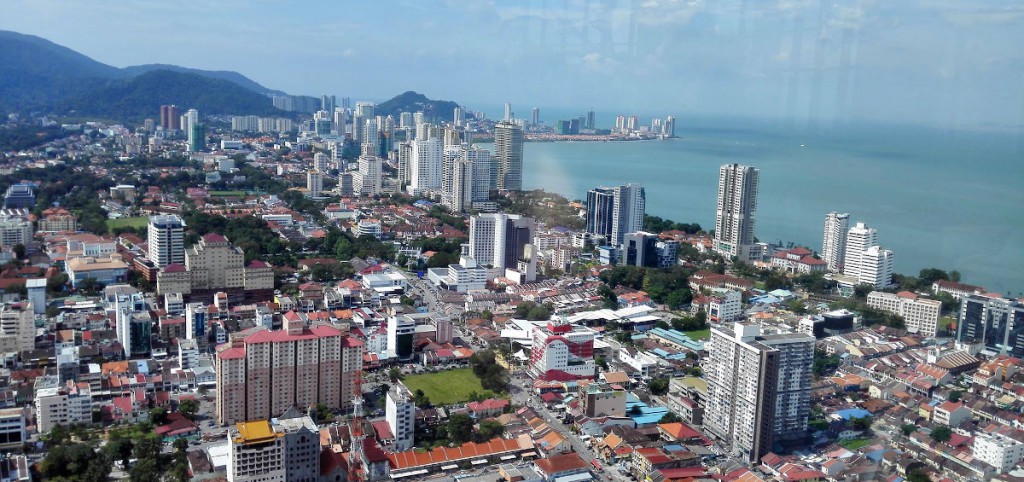 by Anders Ong
2020's most exciting year of the decade since year 2008-2010, everyone is donning a face mask and take sanitizer whenever they go; cleanliness is becoming a habits of Malaysians daily life, online food services are becoming more reliable and property had to go through more changes into online.
THREE Events That Actually Happened & Relatable to Property Market
1. Bank Negara lowers Overnight Policy Rate by 25 bps to 2.5% on 3rd March 2020: –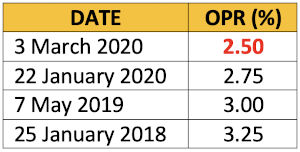 The lowest Overnight Policy Rate recorded a decade ago were as follow: –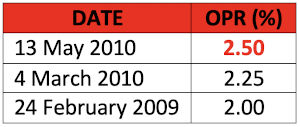 The lowest OPR rates were recorded in the previous crisis before the Property Bull Run started as the lending rates for mortgages are getting low and ease of buying properties offered.
Remarks: Attractiveness in getting mortgages for purchasing properties.
2. Decrease in Statutory Reserve Requirement (SRR) Ratio for Banks: –
The Bank Negara Malaysia had announced the lowering of Statutory Reserve Requirement (SRR) by 100 basis point from 3.00% to 2.00% effective 20th March 2020, which will release approximately RM30 Billion worth of liquidity into Banking system.
Remarks: More money in the market for mortgages.
3. Bank Negara Malaysia Announces Automatic Moratorium: –
The Automatic Moratorium enables the deferment of conventional/Islamic mortgage or financing repayment up to a period of six months. During the period no late penalty will be imposed as well but need to meet the following criteria: –
Not in arrears exceeding 90 days as at 1 April 2020; and
Denominated in Malaysian Ringgit.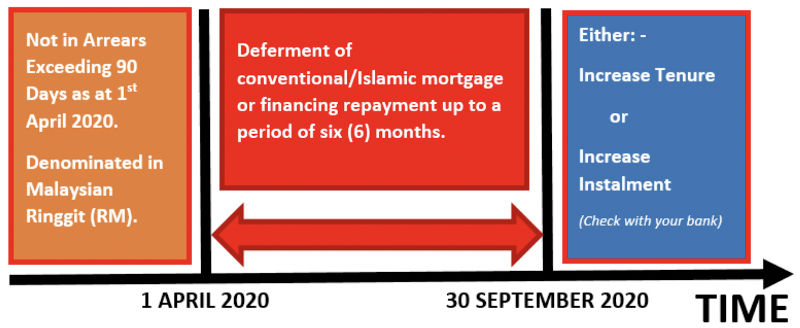 Remarks: Existing home owners could reassess and reduce their high interest debts.
FOUR Crises That Actually Happened & Relatable to Property Market: –
1. Airbnb Operators & Co-Work Spaces are affected by the New Coronavirus Lockdown: –
The Malaysia government has imposed 25 -day Movement Control Order (MCO) from 18th to 14th April nationwide to prevent the further spread of Covid-19. It was later announced to further extend another 14 days to 14th April 2020. Notwithstanding that, travel bans in some countries also cause the tourist market for Airbnb and digital nomad for Co-Work space to reduce. Making most Airbnb operators and short stay business making losses during the period.
Remarks: Some Airbnb operators are selling their businesses and some convert their units to long tenure rental.
2. Property owner whom are affected by the Lock Down Are Offering Their Properties: –
SOME home owners whom have multiple properties are offering their property at lower prices to sustain their main business. Properties which had been left vacant during the past and waiting for the perfect prices are now being offered at lower prices in order to reduce their debts.
Remarks:  Not all owners are desperate though as some owner have a huge buffer.
3. Slower Property Market Transactions and Enquiries: –
Property viewing are forbidden during the lock down period making it hard to do any transactions. For some owner whom had waited for few months to find tenant, they had to wait another month. For owner whom are rushing to sell of their property, they had to delayed the plan.
Remarks: Most tenants and buyers had also delayed their plan to view the property.
4. Tenants looking for Easy Way Out into Reducing Rental or Saving Money: –
Upon the announcement of Automatic Moratorium many tenants are taking advantage towards the landlord. Tenants are asking for discount or non-payment of rental due to deferred loan repayment which they assume as "No Need Pay Bank" for the landlord and they need some cash saving security due to the Lock Down.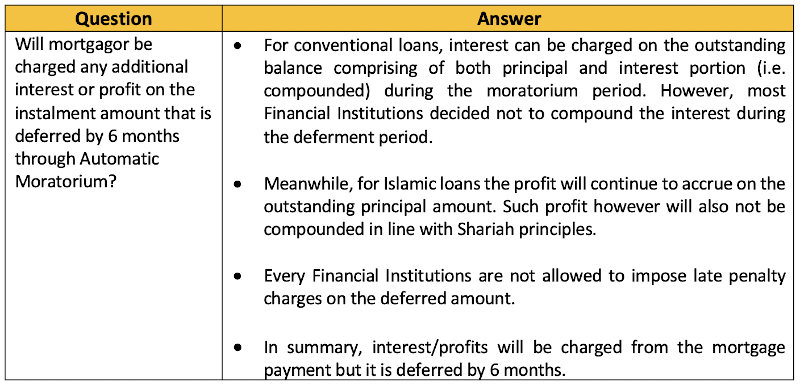 Remarks: Landlords are not obligated to reduce the rent or free rent as the mortgage interest will be charged after 6 months.
Anders Ong – PEA, Property Investor, Writer, Speaker, Real Estate Coach, Property Market Analyst & Author of Back To Property Investment To Create Wealth