GEM Soho breaks ground today, to be completed by 2022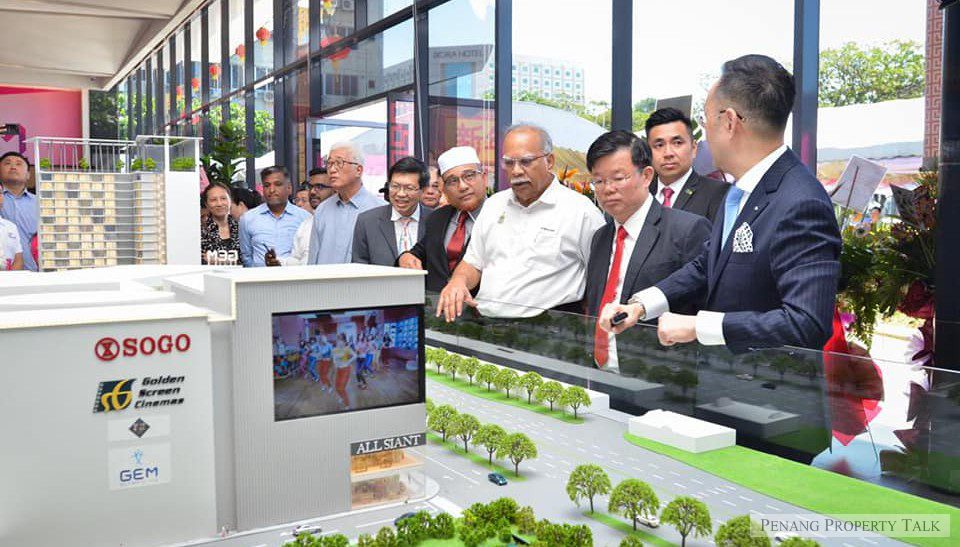 Today, the Chief Minister of Penang YAB Chow Kon Yeow officiated the groundbreaking ceremony of GEM Soho, a freehold development of 978 units and 15 commercial shops along Jalan Baru connecting North-South Highway and Butterworth Outer Ring Road (BORR) and the future public infrastructure LRT and Monorail under the Penang Transportation Master Plan (PTMP). The groundbreaking ceremony was held at GEM Sales Gallery located on Jalan Seberang Perai.
GEM Soho – Redefining Urban Condo Living In Seberang Perai
GEM Soho is a joint development between Belleview Group and LTC Group under Regata Maju Sdn Bhd ("RMSB") for the development of a parcel of prime land located at Jalan Baru measuring approximately 5.34 acres. This development project is the first Transit Oriented Development (TOD) in Seberang Perai for RMSB.
Poised to be the new 'Heart' of Seberang Perai, GEM Soho is a freehold development bearing a total gross development value (GDV) of RM600million, and will introduce a new standard of living in Seberang Perai featuring 978 units of well-designed modern living spaces housed within four residential blocks of 38-storey each – Coral, Ruby, Sapphire and Diamond. Featuring eight layout designs of one to four bedrooms, sized from 441 sq ft to 1,445 sq ft. Every elegant residence is artfully curated to pamper the senses and come with striking seaview of the Penang Bridge, Penang island and the cityscape of Butterworth and Bukit Mertajam.
Register your interest here for GEM Soho
The 'GEM' of Northern Region Malaysia
GEM Soho is optimally positioned in the heart of Seberang Prai, along the six-lane Jalan Baru connecting the North-South Expressway and Butterworth Outer Ring Road (BORR). The prime location is remarkably accessible with a short 7 minutes drive to the Penang Bridge and 30 minutes to the Penang International Airport. It is bordered by a host of amenities to provide residents with complete convenience, especially being neighbours with GEM Mall, the largest shopping mall in the Northern Region Malaysia.
With a comprehensive pipeline of public infrastructure announced under the Penang Transport Master Plan (PTMP), linking both Penang island and Seberang Perai via LRT and Monorail for better convenience and connectivity, GEM Soho will be the first Transit Oriented Development (TOD) in Seberang Perai. Transit Oriented Development is an exciting fast growing trend in creating vibrant, livable, sustainable communities. Also known as TOD, it's the creation of compact, walkable, pedestrian-oriented, mixed-use communities centered around high quality train systems.
With a targeted completion in year 2022, GEM Soho stands as the new star address for the local and foreigner investors. Managing Director of Belleview Group Dato Sonny Ho said there are demands for homes and investment in Seberang Perai.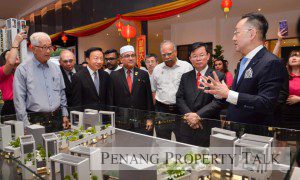 Managing Director of Belleview Group Dato Sonny Ho emphasise that "GEM development will transform Seberang Perai with modern living standards, mega shopping experiences and impressive 4-star hotel facilities". "We are very pleased with the joint effort of Belleview Group and LTC Group to bring GEM Soho to life. We are optimistic that GEM will be well received by locals and foreigners with its unique features that is centred around conveniences, strong selling attributes, attractive pricing and announced public transportation plans for Seberang Perai. In addition, with an average selling price of RM500 per square foot onwards and RM500k threshold for foreigners to purchase urban high-rise properties in Seberang Perai only, I am confident that this will attract local and foreigner interest adding a huge boost to the economic development of Seberang Perai city," he said.
He added that the collaboration with LTC Group would further heighten the quality of property development and living standards in Seberang Perai, transforming the city into a more livable city.