Upcoming affordable housing by EcoWorld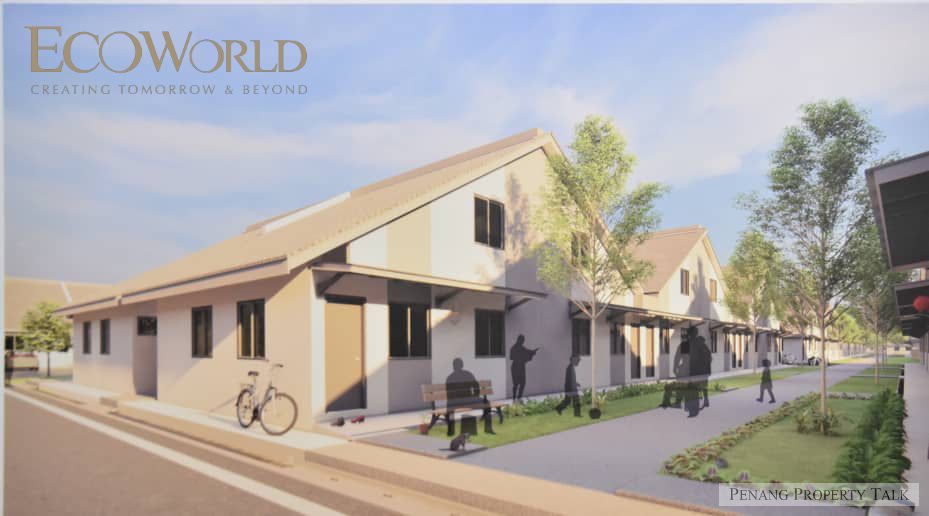 Penang State Government in partnership with Eco Horizon Sdn. Bhd. will develop another Type-A affordable housing project near Kalidonia Farm at Southern Seberang Perai (SPS).
Chief Minister, Y.A.B. Mr Chow Kon Yeow said the project which features 272 low-cost housing units on 15.106 acres owned by the Chief Minister's Corporation (CMI) would be built in two phases at a cost of RM50.94 million funded by Eco Horizon Sdn. Bhd.
He said the project would relocate the existing residents of the Kalidonia Farm, while the rest would be offered to applicants who are registered with the State Government under the Type-A affordable housing to help people in the state own homes, especially the low-income group.
"The plans for the project have already been approved by the Seberang Perai City Council (MBSP) to provide 112 housing units for Phase I and 160 units (Phase II)," he explained during a press conference here yesterday.
Commenting on this, Kon Yeow, who is also the Exco of Land Affairs & Land Development, Transportation and Communications, explained that the project will be built in two phases as residents were still living in the affected areas.
"Phase I of the project does not affect the population as developers will begin construction in areas that do not involve existing residents.
"When completed (Phase I) is expected to be completed by 2022, residents will be relocated and only Phase II work will commence," he said.
For the record, the company Eco Horizon Sdn. Bhd. is a subsidiary of Eco World Development Group Berhad which has carried out three developments in the state namely Eco Terrace near Paya Terubong, Eco Meadows (Simpang Ampat) and Eco Horizon (Batu Kawan).
Source: Buletin Mutiara