Penang Property Sale – Your Property Marketplace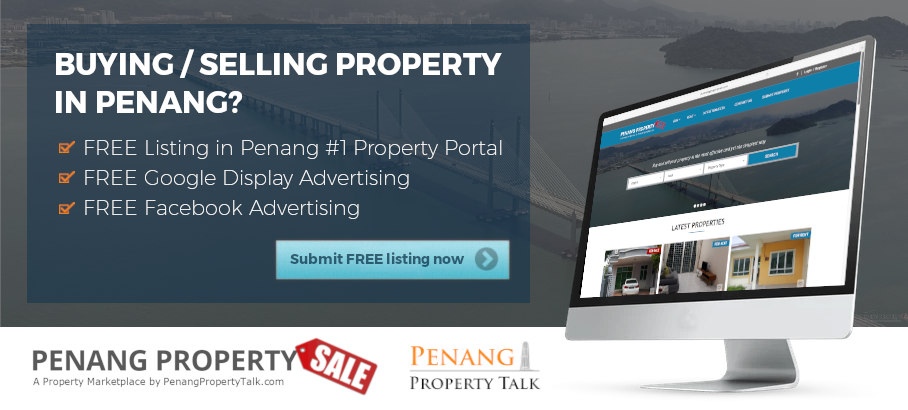 PenangPropertySale.com, a FREE listing portal in Penang has been available for all home owners, landlords and property agents since 2017 !!
If you have missed our previous announcement, check out the website NOW !
Penang Property Sale is a property marketplace by Penang Property Talk, that provides comprehensive property search for Penang real estate property listings, home for sale and properties for rent. Designed with a stylish look that comes with user-friendly navigation, Penang Property Sale is a FREE listing portal for everyone.
Yes, it's FREE!
We have only one goal – to connect buyers and sellers in the simplest way, through the most popular property portal in Penang.
Submit your listing now and get noticed by thousands of visitors at Penang Property Talk!