JMR has no plan to launch its RM1bil Marvel City project yet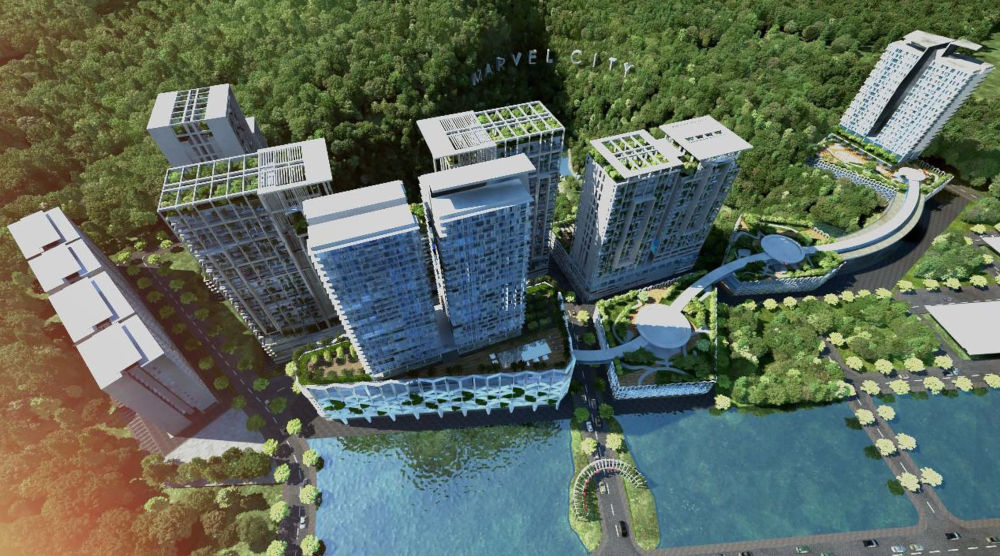 JMR Conglomeration Bhd is focused on turning the group's property development segment into the group's core business.
Presently, the group's asphaltic concrete plants in Juru and Langkawi generate 70% of JMR's revenue, while the property division contributes the remainder.
Group managing director Dennis Chung Vui Ming told StarBiz after an AGM that the group planned to monetise the 90-acre land bank it owned in Seberang Prai.
"We are talking now to a few partners to build jointly 90 units of terraced and semi-detached houses in our SA65 scheme in Simpang Ampat, which will have an RM55mil GDV.
"Once the property glut in Penang has eased, we will plan the Marvel City in Juru, a mixed-development project with over RM1bil of GDV. We expect the oversupply of properties situation to continue in Penang for the next two to three years.
"JMR will conduct feasibility and viability studies for Marvel City and continue to explore suitable and profitable business opportunities locally and abroad, " Chung said.
In Simpang Ampat, the group still has 33 acres of land bank left.
"We used to have 65 acres, of which 50% has been developed. We will continue to develop the rest of SA65 at Simpang Ampat through strategic partnerships.
"We are pleased to have a local private school set up its campus at our SA65 commercial shop lots since January 2019.
"There will be a multipurpose sports complex for the campus in time for 2021.
"Moving forward, we would like to transform our SA65 commercial area into a regional education hub by collaborating with strategic partners in the education industry, " he added. According to Chung, the collaboration with strategic business partners at SA65 is expected to contribute positively to the Group's revenue over the next three years.
Because the group is changing its business direction, Chung said its shareholders had approved the change of the company's name to Jade Marvel Group Bhd.
It is now waiting for the green-light from the Securities Commission to put the change of name into effect.
"The JMR name reflects our road-building business, which we had stopped doing for a few years already. The name Jade Marvel Group creates awareness for the Project Marvel City and reflects more aptly the direction of our property road map, " Chung said.
In the 2020 financial year ending March 31, 2020, the asphaltic concrete plants in Penang and Kedah will ensure continuity in supply, enhanced its production processes, response time and wastage reduction.
"In response to the challenging market conditions, the group would focus improvements on product quality and customer evaluation, ensuring our customers receive the best products and services at the best price, " Chung said.
Source: TheStar.com.my