Claiming LAD and Defect Rectification from Developer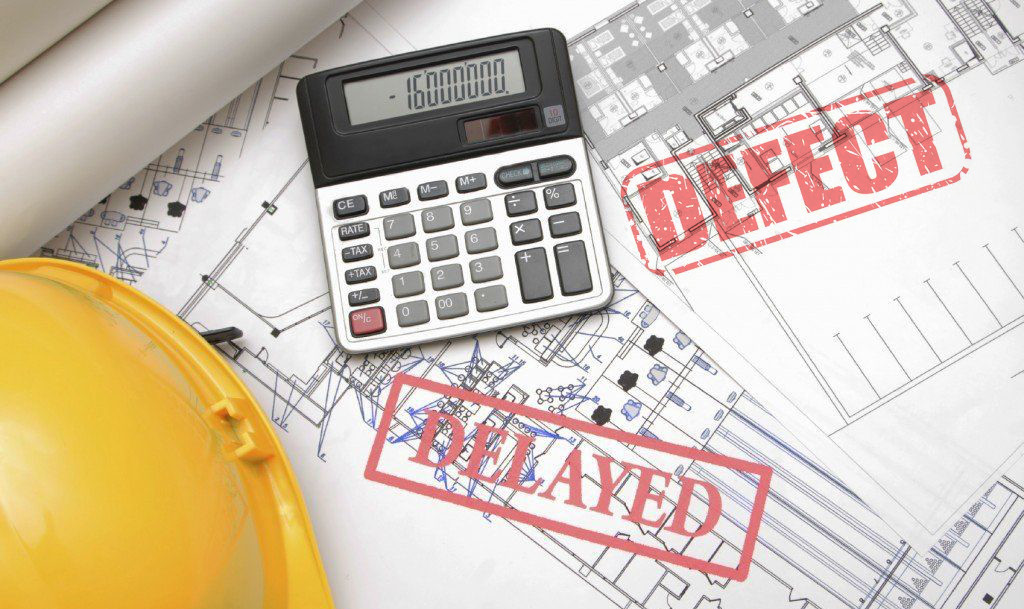 by Anders Ong
Many home buyers have faces problems mostly during the handover of their property keys. It includes defect in the property itself and maybe late delivery of vacant possession. The most basic remedy to those problems are through filing of defect form to the property management for rectification and write into the developer for claiming Liquidated Agreed Damages (LAD). But what is the defect are delayed and not up to satisfactory? Or What if the LAD compensation are less than what we are supposed to receive?
Then maybe we should be considering filing our complaints to Tribunal Tuntutan Pembeli Rumah (TTPR). Below are a few points of TTPR:-
Home Buyers Tribunal power is limited
Home buyers tribunal claim are only limited to items and conflicts arises from the clauses in sales and purchase agreement throughout Peninsula Malaysia.
Not included for the claim and legal cases of abandoned projects.
Two types of claims allowed to be filed:-
Technical Claim

Claim on the defect of the property or non-compliance to the specification as stated in Sales & Purchase Agreement.
Example of technical defects: leakage on the ceiling or roof, uneven finishing, malfunction electrical socket, cracks on wall or tiles, and rusty metal.

Non-Technical Claim

Claim for the late delivery of vacant possession for property or facilities.
Example of Liquidated Agreed Damages (LAD) claim calculation: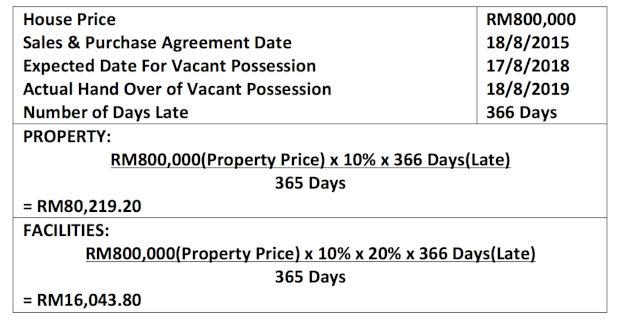 Amount Claimable Is Little
The maximum claimable amount is set to RM50,000.00, if the claim amount is above RM50,000.00 then both parties need to agree on the amount or go through Session Court for amount above RM50,000.00.
Timeframe For The Complain Submission
All filing of the case must be made not later than 12 month time period from the date of Certification of Completion and Compliance or expiry of Defect Liability date.
It is expected that the case can be resolved in 120 working days from the date of submission.
Cost Involved is Minimal
Only RM10.00 are required for the submission of claim towards developer for money to be compensated and compliance with the sales and purchase agreement.
Documents Needed for Submission
Form 1 (Sample)
Photocopy Sales & Purchase Agreement
Photocopy Certificate of Completion & Compliance
Photocopy of Vacant Possession
Buyers can direct contact Homebuyers Tribunal through:
Tribunal Perumahan Dan Pengurusan Strata (TPPS)
Aras 30, No.51, Persiaran Perdana
Presint 4, Pusat Pentadbiran Kerajaan Persekutuan
62100 Putrajaya, MALAYSIA
No. Telefon    : 603 – 8891 4410
Emel : enforcement@kpkt.gov.my
Source:
http://www.kpkt.gov.my/index.php/pages/view/429
https://www.hba.org.my/help/sample.htm
Anders Ong – Speaker, Property Consultant, Young Property Investor, Enthusiast of Real Estate, and Author of Back To Property Investment To Create Wealth