Over 20,000 swarm Penang IKEA on opening day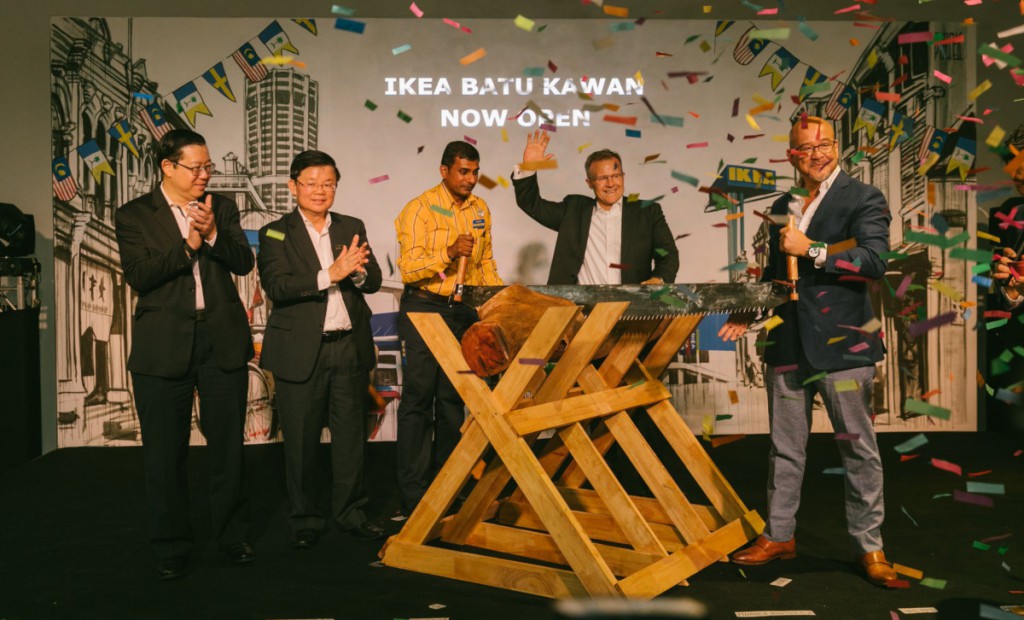 Up to 20,000 people thronged IKEA Batu Kawan on its first day of operations, yesterday.
Excited patrons from across northern Peninsular Malaysia made their way through the 470,146 square foot store and explored its 49 different showrooms.
During their visit, customers also tucked into IKEA's iconic cafeteria fare – according to the Swedish home furnishing giant, 32,000 Swedish meatballs and 23,600 curry puffs were snapped up on Thursday.
"We can confirm that IKEA Batu Kawan surpassed its visitation goal of 20,000 customers on its first day of operations yesterday.
"It is a surreal feeling to finally welcome our beloved fans to our new home here in Batu Kawan. We have been gearing up for this very moment and the turnout was phenomenal.
"From today onwards, even more Malaysians will enjoy easier access to well-designed, functional, quality and low-priced Swedish home furnishings," said Pathmalingam Arumugam, store manager of IKEA Batu Kawan.
With more than 8,000 home furnishing solutions, the unique IKEA shopping experience is now available to 6.6 million potential customers across the northern region. More notably, the Swedish company has created a more customised environment and experience for visitors to its fourth store in Malaysia.
"In addition to the consistent IKEA experience that Malaysians have known and loved, customers will enjoy customised offerings suited for the local market, including room sets that are fitted to the local living style; an original wall mural entitled 'The Trishaw Captain', hand-painted by Penang resident artist Thomas Powell; and favourite local delicacies served together with our well-known Swedish favourites," added Pathmalingam.
Customers visiting the store throughout this opening weekend are in for a treat, as special deals and a wide variety of family-friendly activities await. In-store activities include face painting, balloon sculptures, clown performances, balloon giveaways and mascot appearances.
Visitors can also look forward to exclusive deals for IKEA members, food offers, a limited-edition Trishaw Captain canvas print, and a meet-and-greet session with Thomas Powell.
IKEA Batu Kawan is open every day from 10am to 10pm, while the IKEA Restaurant operates from 9.30am – 10pm daily.
Source: NST Online