Properties in new launches to be at least 5% cheaper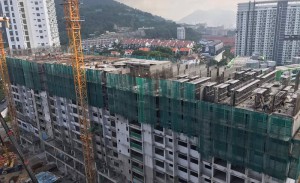 Following numerous calls for lower property prices, the Real Estate and Housing Developers' Association Malaysia (Rehda) has come out to say that house buyers can now expect prices to be at least 5% lower for new launches.
This is partly attributable to 2.5% to 5% of savings for developers after the exemption of the sales and services tax (SST) on basic construction materials and all construction services.
"Together with other discounts and rebates that most developers are currently offering in view of the soft market for new launches, house purchasers can look forward to lower prices of minimum 5% depending on the location and type of product," said Rehda president Datuk Soam Heng Choon in a statement today.
He, however, stressed that the quantum of savings for developers is dependent on the type of developments and will only be applicable to new projects as prices for those projects during the goods and services tax (GST) era would have been agreed upon with the contractor, and are already in various stages of completion.
"Under the GST regime, residential property developers were unable to claim input tax credit and had to absorb the cost increase but with the abolishment of GST and the above waiver from SST, we should expect to see some savings in development cost," he noted.
Hence, Soam said, Rehda is encouraging all developers to pass on this savings back to purchasers in the form of price reduction.
Finance Minister Lim Guan Eng has repeatedly asked developers to cut property prices and threatened to review the SST waiver on construction materials if developers refuse to lower property prices.
He also stressed that what the government wants to see is house price reduction and not additional perks such as freebies and rebates by developers.
Meanwhile, Rehda hopes that all stakeholders will work together to look at ways to reduce the input cost of the property development business and in particular compliance cost so as to enable property prices be reduced further.
Source: TheSundaily.my