Housing ministry, BNM to ease housing loan requirements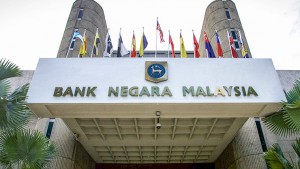 The Housing and Local Government Ministry is working with Bank Negara Malaysia (BNM) to ease housing loan requirements for home buyers, in a bid to reduce the number of unsold completed residential units in the country.
Minister Zuraida Kamaruddin said the central bank is preparing guidelines to allow for the relaxation of lending schemes.
"Current unsold units are mainly due to location, accessibility, loan approval and high cost of buying houses. Last week, we have had meetings with the central bank, banks, the Employees Provident Fund and the Ministry of Finance," she told a press conference today.
"God willing, the outcome of the meetings was that BNM will prepare a preliminary paper that comes with brief guidelines for the industry to have more relaxed borrowing schemes, (to help) ease the difficulties for home buyers to get loans," she added.
Zuraida said preparation is still in progress and that the final proposal would be made by August.
"I think by August, we can come out with the full plan, which will be presented by the ministry. Hopefully, we can launch the new loan package for the B40 (bottom 40%) and M40 (middle 40%) (household groups)," she said.
According to the National Property Information Centre's (Napic) first-quarter property overhang data, Malaysia saw a total of 34,532 unsold and completed residential properties, including serviced apartments and small-office home-office units as of 1Q2018, worth RM22.67 billion.
The figure has risen by as much as 40%, from the 24,738 units worth RM15.64 billion recorded end of last year.
Of the latest figure, 29% or 9,848 units are serviced apartments, 24% or 8,315 units are condos, while 18% or 6,336 units are 2- and 3-storey terraced houses.
Source: TheEdgeMarkets.com