Why buy/invest properties?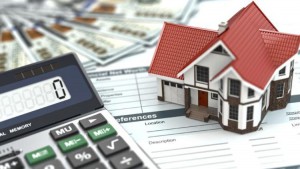 by Anders Ong
Like usual every property investment book or stories will have a section named "Why Buy/Invest Property?" There are FIVE main reason WHY:-
1) Roof Over Your Head
First and foremost, the main reason of one purchasing a property in the past is always for own stay. This is to make sure there is a house for family to stay under a roof and feel safe. But from time to time it became a form of investment because a home is always a necessities instead of a needs. No one will be willing to let their loved one stay outside without a place to sleep.
2) Capital Appreciation
Capital appreciation are one of the easiest way to earn money from properties. It is simply the increment of property price from time to time due to market sentiment and economy. Once the property price increase to a certain price we can sold it off to gain from the differences of selling price and purchase price. For instance, there is a condominium in Penang Island, the standard unit of 1,000 square feet was sold for around RM280K on the year of 2010 and once it is completed on the year 2013 the price valued at RM600K. So the property value had gone up and if you sold it off you will earn around RM320K gross. It's a generous lump sum gain for those investors in terms of capital appreciation.
3) Cash Flow
Cash flow refers to the inflow of cash time to time from the holding and management of properties. It is a very simple practice of letting properties for monthly rental return or daily return, if you bought a 950 SQ FT property in Georgetown the average monthly rental return is around RM2, 000.00 per month with partial furnishing up to RM3, 500.00 for fully furnish. If you have 10 properties rented out it will be around RM20, 000.00 per month.
4) Property Equity Building
In the past people keep thinking of saving money to build their asset and have cash to go through bad times. If we were taking mortgage loan for our house and we made monthly instalment to the bank, slowly and surely the loan will be paid off and the house will be completely loan free. It is building equity in properties or more like saving slowly in bank but we can get the house in the end. Not to forget that the price will increase due to capital appreciation and we can get cash flow for renting out as well.
5) Limited Supply of Land
In the fast moving era as of today everything could be produced in a short time and even the construction of properties become faster and easier with technology advancement. But, there is one thing that could not be produced at the moment, which is earth or lands. Thus, once the land had been fully utilized in the future it will become a scarcity and demand will be higher than supply and price will increase.
Anders Ong, an avid property investor working in property industry.