The New Penang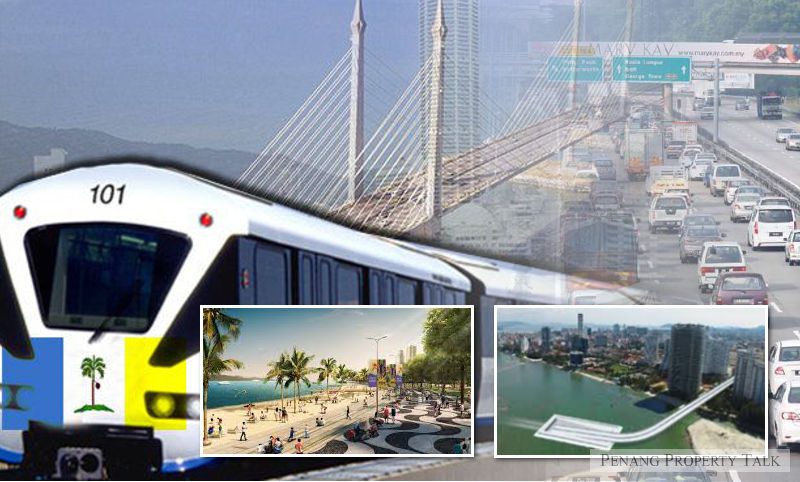 On the night of 9 May 2018, a new Malaysia was born. Automatically, one very critical thought transpired in my mind. The property market in Penang will most likely have its reformation and almost guaranteed to have a facelift.
For almost a decade, Penang has been aiming high, with many creative and innovative plans focusing to upgrade various sectors and its infrastructure to the next level. However, many plans hit roadblocks and some developments struggled to move on. Many ideas were either on hold or took longer time to proceed.
Instead of a dark, vague and a future that's full of uncertainties, the future of Penang has suddenly transformed, turned so bright that we can now see "a light at the end of the tunnel". Penang had always been independent working on developments with minimum support from federal government. Yet, Penang is able to prosper and is named as one of the richest states in Malaysia. What more, now with the new Malaysia, equitable support is expected from federal government!
Penang Transport Master Plan, which comprises LRT, undersea tunnel and highways were some of the state development projects which Penangites have doubts with. We often wonder if these plans will ever materialize as there were just one roadblock arising after another. May 9th marked the day where Penang will have a new chapter in urbanization and it will only promise a better future in the Penang property market.
Getting approval for advertising permits and developer licenses (APDL) from federal government has always been one area that slows down the property development in Penang. Some affordable housing projects in Penang were affected. Moving forward, the APDL approval process for projects in Penang is expected to improve and the biggest benefit will route to the developers and home buyers as the transaction can be sealed within reasonable timeframe.
Affordable housing to remain as one of the key focus in Penang. Now with assistance from Federal Government, coupled with several improvement plan in the pipeline that involves construction process, financing, simplifying administrative processes, incentives, and introducing rent-to-own schemes. The aim is to keep homes within the reach of the majority of first time home buyers, making home ownership easier and more affordable for Penangites.
With new Malaysia, property in Penang is guaranteed for a better and brighter future. Penang will now open a new chapter! New Penang is coming soon! Thank you to the new Malaysia!
– Ken Lim
(Founder, PenangPropertyTalk.com)