To those playing the waiting game in the property market: this is for you.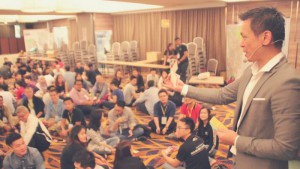 * Article by Freemen *
The property market hit a low point last year where prices were dropping and transaction volume was low. While transaction volume fell, the value of the property did not; thus contributing to a market slowdown.
Businessmen and investors are holding back in their investments as well because of this.
But why?
There is not much certainty in the market and many are holding out in hope that things will take a firmer direction once the elections outcome is determined.
Despite whoever party wins the election, certain policies will undoubtly change. Therefore, they don't want to invest with the risk that policies will change to those that are not beneficial to them throw their money into the river- The same goes for investors.
There are many factors that contribute to it. For one, loan approval rate is very low.
Data from a study done by the Real Estate and Housing Developers Association (Rehda), found that more than 50 per cent of affordable housing loan applications had been rejected by banks – leading to the sluggish property markets we've been experiencing in recent years.
Many buyers that have already bought property are struggling to gear it positively. And these are mostly seasoned investors, people that have invested once or twice in their portfolio.
It helps to provide a full financial statement as required by the bank- a 3-6 months payslip, list of assets and liabilities, two years of income tax forms, etc. However, as different banks have their own way to calculate risk and quota differently, there's still a chance your loan will not be approved.
Nowadays, people can't afford RM3,000 rental every month. Houses should be priced within RM150,000 and RM350,000 to be considered under the affordable housing segment.
According to the National Property Information Centre (Napic), less than 30% of new housing developments were priced below RM250,000 in 2015 and 2016.
So how to solve the issue?
Of course, we all hope that the elections will bring a conclusion to this property bubble and make up for the slow pace we've had last year.
But to achieve this, we need your cooperation too.
The market can't take off if both buyers and developers don't do their part to stay on top on things and take action.
Therefore, we're offering you an opportunity to attend Property Investment Masterclass to help you know when to make your move post-elections and still profit all the same!
GE14 Property Investment Masterclass
Time: 9am to 6pm
Date: 19th May 2018
Location: The Northam Hotel
But wait, there's more- We're offering a Buy 1 Free 1 promotion for the FIRST 15 PEOPLE who sign up for the workshop!
If you are voting, you know how important it is to stay updated on the state of the country, especially during this time of change. So wait no longer and sign up now!
– Michael Tan
[Sponsored ad]