Rehda: Insufficient data behind supply-demand housing mismatch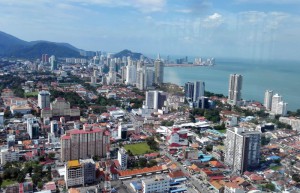 Lack of information is the reason for the current residential property overhang in Malaysia, the Real Estate and Housing Developers Association (Rehda) said today.
Its deputy president Datuk Soam Heng Choon said lack of data causes developers to build in locations that do not generate demand as projected during the planning stage.
"The issue of end financing and loan rejection, as well as issues from unreleased Bumi quota also contributed to the mismatch between demand and supply," he told Malay Mail.
Soam was commenting on the recent report by Bank Negara Malaysia (BNM) which said that unsold properties in the country last year was the highest in a decade.
According to the BNM report, 146,497 units remain unsold in the second quarter of 2017 and that 82 per cent of the unsold properties were those priced more than RM250,000.
Soam said Rehda has proposed to the government to set up a federal body to regulate the creation of affordable housing in the right locations to ensure its supply meets demands.
He also said what was considered affordable housing differed from state to state.
As example, he said affordable housing in Negeri Sembilan is capped at RM400,000 while in Selangor, the ceiling price is set at RM250,000.
Soam explained that the location mismatch was the reason for the high number of unsold affordable housing units in the segment.
Soam said Rehda members were committed to support the government's initiatives to provide sufficient affordable housing, but added that they needed financial measures in place to do so.
Source: TheMalayMailOnline.com