Aspen partners LG to built smart city at Batu Kawan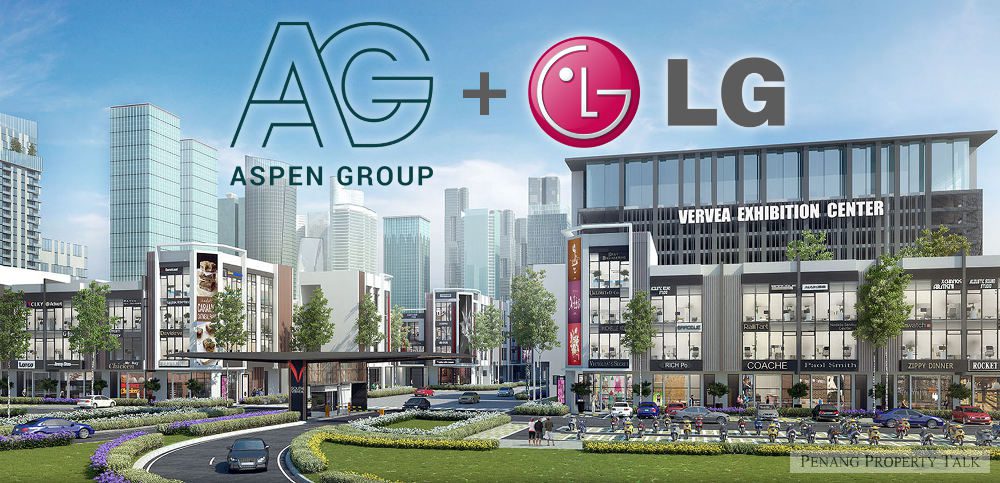 LG Electronics Inc few days ago has entered into a partnership with Aspen (Group) Holdings Limited to provide technological solutions, products and services for all of the developer's real estate developments.
The signing of the partnership will see LG setting up its first academy in Malaysia to provide training in skills specialisation, mechanical training and support in after sales service of LG's products.
LG will also open a flagship store to showcase its latest technology and best premium products in Aspen Vision City.
"I welcome the move to set up a learning and training centre by LG that will be based in Penang," said Penang Chief Minister Lim Guan Eng in his speech at the signing ceremony between Aspen and LG today.
Under the new partnership between LG and Aspen, LG will offer a wide range of its products to all of Aspen's real estate developments in Malaysia and Southeast Asia including Aspen Vision City.
Aspen Vision City is a mega scale joint venture development between Aspen Group and IKEA South-east Asia located in Batu Kawan, Penang.
"This collaboration will enable the integration of smart electrical home appliances and cutting edge smart services and solutions across all our developments," Aspen Group president Datuk M. Murly said in his speech at the signing ceremony in the newly open Aspen Group Concept Gallery in Gurney Plaza.
He said the LG academy will provide an option for school leavers and students who face challenges in pursuing their studies to get specialised skills and knowledge from an international company.
"By nurturing the students with LG's technology and technical knowledge, this academy will indirectly strengthen the position of Penang as a renowned silicon city," he added.
The LG academy is expected to be opened by the end of this year or early next year.
LG will kickstart the collaboration with the installation of high-tech outdoor digital signages in the first phase of Aspen Vision City master plan, a commercial shop offices project — Vervea.
Source: The Malay Mail Online