Be cautious over Guaranteed Rental Return schemes (GRR)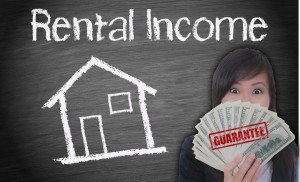 Penangites are getting pretty familiar with GRR schemes. For those who have not heard it, GRR schemes promise a fixed rental income for house buyers for a certain period of time. These schemes are legal, but they are actually not governed by the Housing Development (Control & Licensing) Act. It is indeed necessary to be very cautious before investing into such schemes.
A news that caught much attention were the recent case at Cyberjaya where a group of house buyers announced a class action suit against one such GRR project at Cyberjaya. The case involved a serviced apartment project named The Arc @ Cyberjaya developed by Maju Puncakbumi Sdn Bhd, a wholly owned subsidiary of Meda Inc Bhd, and marketed by Andaman Property Management Sdn Bhd.
If you would like to know the details of the case, read on the article below from The Malay Mail Online:
Cyberjaya condo unit owners sue developer over alleged rental defaults

Dozens of unit owners of a Cyberjaya condominium have launched a class action suit against a property developer for allegedly defaulting on a rental scheme payment.

This is the second class action suit pursued against The Arc @ Cyberjaya developer Maju Puncakbumi, after a similar lawsuit was filed and won by another group of 137 unit owners of the same condominium.

The latest class action suit participants — 55 unit owners of The Arc — claimed that they were now in debt and faced financial trouble after not receiving their promised rental returns as stipulated under the Option Agreement for Guaranteed Rental Returns (GRR) signed with the project developer, Maju Puncakbumi.

"For this one year plus, without the rental, how am I supposed to pay the bank? Ended up that I had to borrow from relatives and all that. If not, I will get into CCRIS," a unit owner Patricia Lim said in a press conference at the property today.

"The reason that I bought this unit and also introduced my brother and my friend to buy is because of the 25 years GRR. So we have hassle-free rental for 25 years, with the option to renew it every four years," she added.

In its marketing poster, Maju Puncakbumi had marketed the GRR scheme with an option to renew the agreement every four years.

According to the agreement, the unit owner rents out the property to the developer, and the developer must then pay rent to the owner at a rate and tenure stipulated under the agreement.

On its website, Andaman Group, the developer's management company, had advertised the GRR scheme with two choices: GRR up to six years or up to 25 years with a gross 8 per cent rental income per annum for the first term.

Some of the buyers at the press conference today said this was the deal they were attracted to, leading them to purchase units at the residency.

Lim said that she only received one year's rental returns and did not receive any more payments.

She and a few other residents decided to initiate the class action suit after the developer issued a notice announcing the sudden termination of the Option Agreement, which only expires in August this year.

"In Cyberjaya there are a lot of condominiums. The reason we bought units here is really because of the GRR. The GRR interested us because we don't have to have any headache servicing our loans," Patricia's brother, Lim Ta Wen, said.

The residents' lawyer, Vincent Lim Chang, said that the developer had introduced the GRR scheme and promoted it in their property development materials in 2011. This, he said, led to many buyers from the Klang Valley and East Malaysia to invest by buying units in The Arc.

"At the time when they purchased the property, they signed as one package, two agreements; one the sales and purchase agreement to purchase the serviced apartment from the developer. At the same time, they also signed another tenancy agreement: Option Agreement.

"The payment commenced in the year 2014, maybe middle of 2014. But since 2016, sometime in the middle of 2016, the developer defaulted on the payments of the rental to the owners," Lim Chang added.

He said that despite phone calls, with some residents sending notice of demands, their demands were promptly ignored…

Read more at: The Malay Mail Online