War of Depts
It gives you sleepless night thinking about the high interest you have to pay to the bank. Debts include property loans, credit card, personal loan, car loan and etc.
Miichael in his WAR OF DEBTS program will coach you the step by step approach in finishing all your debts in half the time.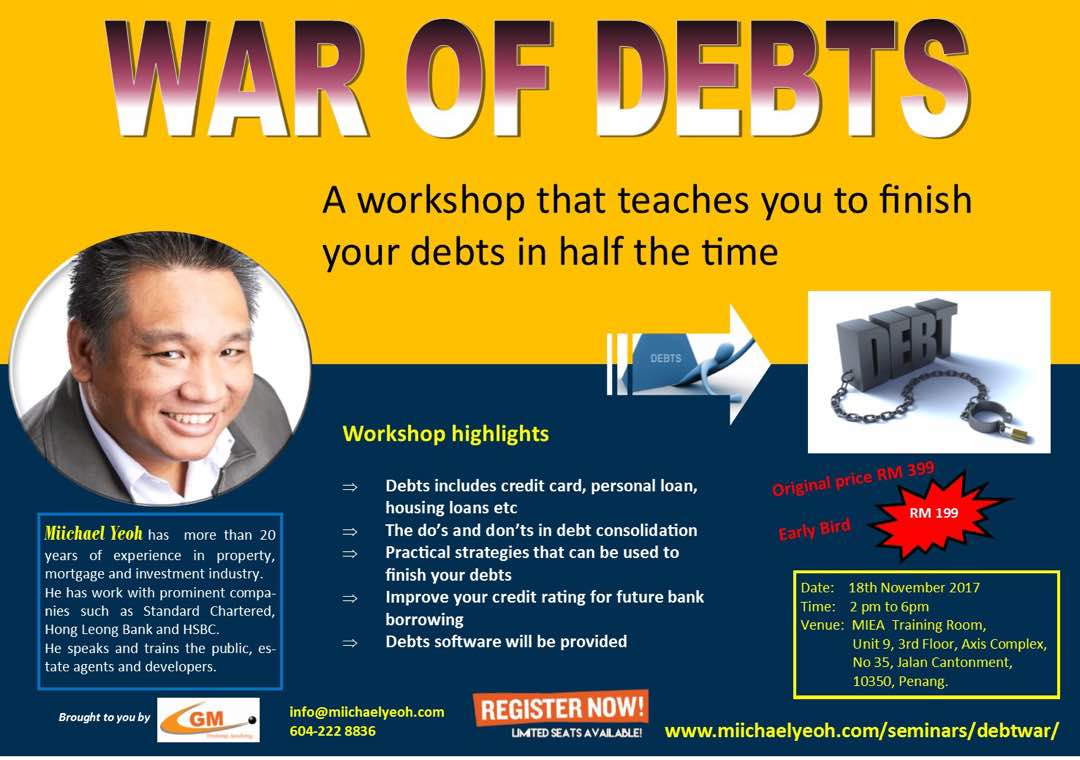 WHY pay more if you can save all the interest paid to the banks.
Come and join Miichael's seminar on WAR OF DEBTS workshop and learn
strategies to finish your loan half the time
savings in interest payable to the banks
improve your credit rating for future borrowings from the bank
* Please note that this is not a marketing event but pure education.
Block your dates and register this event.
Date: 18th November 2017
Time: 2 pm to 6pm.
Venue:
MIEA Training Room,
Unit 9, 3rd Floor, Axis Complex,
No 35, Jalan Cantonment, 10350, Penang.
Seats are very limited and it's on first come basis.
Early Bird: RM199
Original Price: RM399