Penang Property Hotspots in 2017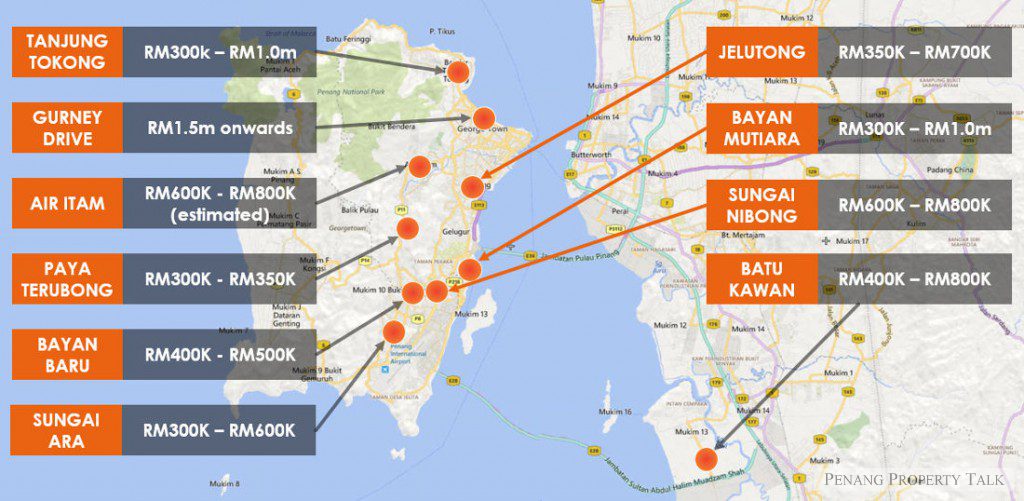 It's pretty common for our readers to approach us to enquire about the latest property market in Penang. Here is an infographic on property hotspots in Penang. Hotspots is defined as the location where the top 20 most active projects in 2017 are located, along with the price ranges of the respective properties within that location.
In Penang, any location can be a property hotspot as long as you have the right product in the right location selling at the right price.
* Most active projects are ranked based on the pageviews recorded in Google Analytic web traffic report for PenangPropertyTalk.com.