One million affordable homes by year end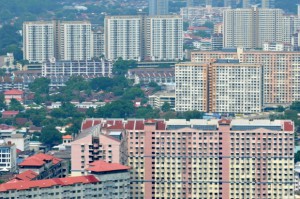 The government's target of building one million affordable housing units (RMM) is expected to be achieved by year end, according to the urban well-being, housing and local government ministry.
The ministry, in a written reply to Wong Tien Fatt (DAP-Sandakan) in Dewan Rakyat yesterday, said until April, the total number of RMM units targeted for construction was 875,490, of which 237,738 units had been fully completed. Each RMM unit's selling price is set at the maximum RM300,000.
According to the written reply, Kedah recorded the most number of RMM homes that had been completed at 42,131 units, followed by Selangor (34,344 units), Johor (25,410 units), Perak (20,952 units), Melaka (17,750 units), Sabah (17,665 units), Terengganu (15,906 units), Pahang (14,650 units), Penang (13,278 units), Kelantan (12,893 units), Kuala Lumpur (5,810 units), Sarawak (5,220 units), Putrajaya (1,123 units) and the Federal Territory of Labuan (172 units).
About the Rent To Buy scheme, the ministry said although it is currently only available for homes under the People's Housing Programme, it has the potential to be extended for the purchase of housing units developed by other agencies and state governments in future.
Source: TheEdgeProperty.com.my