Gurney Drive listed among best streets to visit around the world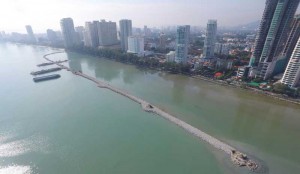 Penang has made the tourism headlines again after Gurney Drive was listed in the "Best streets for tourists to visit around the world: 25 to see before you die" list by Traveller, an Australian travel resource.
Gurney Drive was in 13th place which is sandwiched by Hollywood Road in Hong Kong at 12th and The Dark Hedges of Northern Ireland at 14th.
"The seafront promenade in Penang offers some of the best street food in all of Asia," the website noted.
Chief Minister Lim Guan Eng at a press conference today with state Tourism Development Committee chairman Danny Law lauded the achievement.
He noted Penang was one out of four Asian cities to have made the list with Hong Kong in 12th, Khao San Road of Bangkok in 19th and Shijo Avenue of Kyoto in 23rd while the Champs-Elysees of Paris was first.
"The state government will continue to develop the tourism industry in Penang," he added.
The recent accolade adds to a growing list of recognition after CNN recommended Penang as one of the 17 best places to visit for 2017 in January this year.
This was followed by a CNN travel article in February which noted the state should not only be known for good food but also for street art, Penang Hill, Balik Pulau and the Thaipusam festival.
Source: TheSundaily.my