Income eligibility for PR1MA homes increased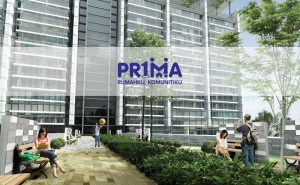 Homeownership has become easier after Projek Perumahan 1Malaysia (PR1MA) enlarged the eligibility pool.
Prime Minister Datuk Seri Najib Abdul Razak said the income cap has been increased from RM10,000 to RM15,000 to allow more people to purchase their own homes.
He said this was part of efforts to lower the entry bar for those wanting to purchase a place they can call their own.
In line with making PR1MA units more attractive, Najib added that the moratorium period – where purchasers are forbidden from selling their units within a given time – has been shortened to five years from 10.
He said this not only gave people the opportunity to own their home but also transferred wealth in the form of properties to the people.
He expressed his confidence the new measures will not only increase the eligibility pool but make PR1MA homes attractive to those looking to own a home.
"The government recognises the aspiration of the people to own a home and we will try to fulfill this wish through PR1MA," he said at a press conference today after a meet-the-people session here.
PR1MA CEO Datuk Abdul Mutalib Alias meanwhile welcomed the new measures to enlarge the eligibility pool and to make PR1MA homes more attractive.
He said their homes received good response from the middle-income group.
He said those earning between RM2,500 to RM10,000 a month (also known as the M40 group) favoured PR1MA projects as the the supply of homes which fit their budget was in scarce supply.
"The M40 group is very much under-served, they are not able to afford many offerings on the market but are also not eligible for low-cost housing," he said.
As at January 2017, PR1MA has 231 approved projects, comprising 266,400 units, nationwide.
Sungai Petani presently has 2,700 PR1MA homes under the Residence SP1 and Residence SP2 residential area schemes.
More than a thousand strong crowd turned up to meet Najib in person and he also presented mock keys to 10 new homeowners.
Also present was Kedah Mentri Besar Datuk Seri Ahmad Bashah Md Hanipah and other state government leaders.
Source: TheSunDaily.my
Upcoming PR1MA projects in Penang

PR1MA @ Gelugor

One of the first few PR1MA affordable housing approved in Penang. This development is strategically located along Jalan Bukit Gambier, undertaken by Ideal Capital Venture Sdn. Bhd. It's only less than 2km away from University Science Malaysia (USM), neighbouring communities include Gelugor Customs Housing, Centrio Avenue, Taman Tun Sardon, Mutiara Court and etc.

PR1MA @ Batu Ferringhi

This is one of the three PR1MA affordable housing projects approved by Penang State Government in 2016. The development is strategically located along Jalan Sungai Satu in Batu Ferringhi, just a stone's throw away from the Ferringhi Residence housing scheme by Mah Sing Group.