5 Most Popular Affordable Housing Projects in 2016
Affordable housing is one of the hottest topics in Penang property market these days. As of today, Penang has more than 38 affordable housing projects proposed, 16 out of which are opened for application and registration. The chart below shows the 5 most popular affordable housing projects in Penang, based on the total number of project page views recorded in 2016 (01 Jan – 28 Sept 2016).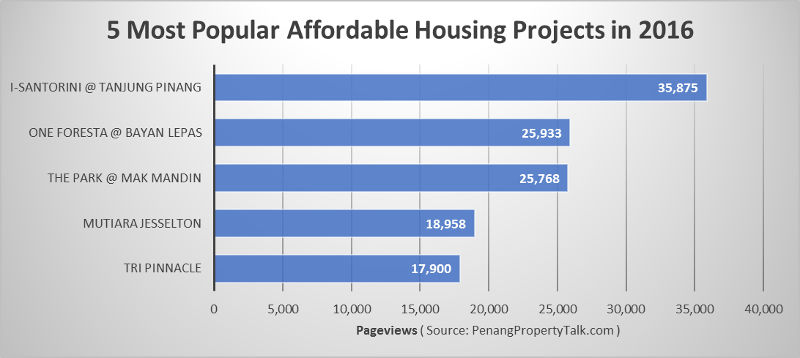 1. i-Santorini @ Tanjung Pinang (35,875 views)
Affordable housing development by Ideal Property Group in Tanjung Tokong, Penang. It is located behind Vantage Desiran Tanjung, just a short walk away from Tesco.
The development comprises three residential towers with 8-level multi-story carpark and 68 units of shop offices at the lower floors. There will be a total of 1,320 affordable units, with a standard built-up size of 850 sq.ft.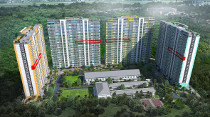 2. One Foresta (25,933 views)
The first i-Condo affordable housing by Ideal Property Group in Bayan Lepas, Penang. It is strategically located along Lengkok Kelicap, only a few minutes away from Penang Internation Airport, It is just a stone's throw away from Setia Pearl Island housing scheme.
The residential component comprises 2 blocks of 40-storey towers with a total of 1343 affording housing units. Each unit will have a built-up area of 900 sq.ft. and comes with 3 bedrooms.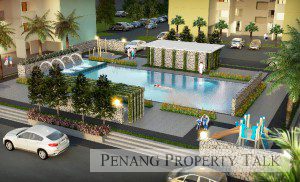 3. The Park @ Mak Mandin (25,768 views)
A new affordable housing scheme by Penang State Government at Jalan Mak Mandin, Butterworth. This project is undertaken by Silver Channel Sdn. Bhd., comprising 4 blocks of 14-storey towers with 780 apartment units.
Featuring spacious layout with a built-up area of 1,002 sq.ft., each unit comes with 3 bedrooms and 2 bathrooms. It also comes with various facilities such as swimming pool, children playground and more.
It is worth mentioning that the Chinese version of this project post has received an overwhelming response.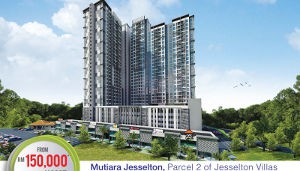 4. Mutiara Jesselton (18,958 views)
Affordable housing development by Berjaya Land at Batu Gantong, also known as the parcel 2 of Jesselton Villas. It is just a short drive away from Penang Turf Club and easily accessible via Jalan Scotland.
This development comprises a 32-storey residential tower and 16 units of shop offices, with an indicative price starting from RM150,000.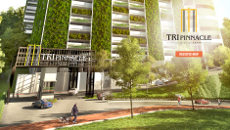 5. TRI Pinnacle (17,900 views)
Affordable homes located at Jalan Persiaran Halia 3 at Mount Erskine. The first of its kind by Aspen Group that create a high quality affordable housing development and help to enhance the surrounding area to provide the residents with a well conceptualized, modern, airy environment to live, relax and work!
This is one of the first private-initiated affordable housing project in Penang. Standard unit price starts from RM299,000, with option to upgrade it with full IKEA furnishing.