UPCOMING: Bayan Lepas / Ideal Green Resources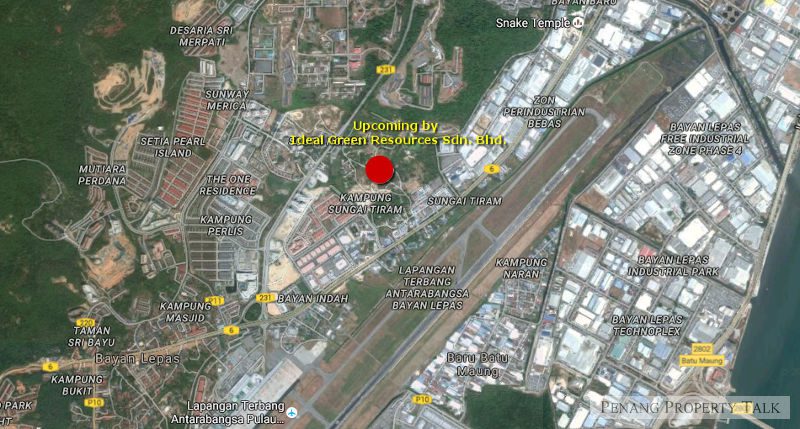 A proposed mixed development by Ideal Green Resources (Ideal Property Group?) at Bayan Lepas, Penang. It is strategically along Jalan Sultan Azlan Shah, adjacent to Ideal Vision Park.   This development comprises six parcels, featuring a mixed of commercial and residential properties including affordable housing:
Parcel A: 7-storey shop offices
Parcel B: 40-storey low cost housing (596 units)
Parcel C: 26-storey condominium (200 units)
Parcel D: 50-storey condominium (708 units)
Parcel E: 50-storey affordable housing (1,342 units)
Parcel F: 50-storey condominium (975 units) and 3-storey shop offices (66 units)
This project is still pending for approval. Details to be available upon project launch.
Property Project : (to be confirmed)
Location : Bayan Lepas, Penang
Property Type : Mixed development
Built-up Area: 850 sq.ft. (affordable unit)
Indicative Price: (to be confirmed)
Developer: Ideal Green Resources (Ideal Property?)
Register your interest here
Location Map: