20 Projects With Highest Pageviews From Singapore
We have published reports on the most active projects in Penang. Do you wondering how many of those pageviews are from foreign countries?
Singapore is the third highest source of visitors to PenangPropertyTalk.com after Penang and Kuala Lumpur, with more than 24,000 visits in second quarter of 2016, representing approximately 6% of the total visits. The diagram below shows the projects with highest pageviews came from Singapore in the past 90 days.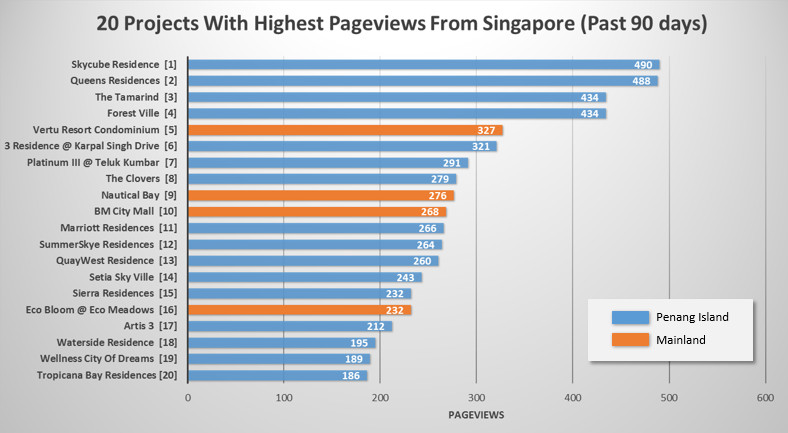 Given the fact that foreign nationals and Malaysian working in Singapore are not eligible for affordable housings, those projects are excluded from the top 20 list.
* Projects are ranked based on the pageviews recorded in Google Analytic web traffic report for PenangPropertyTalk.com, filtered by visitors from Singapore.