Butterworth-Kulim Expressway Interchange Upgrade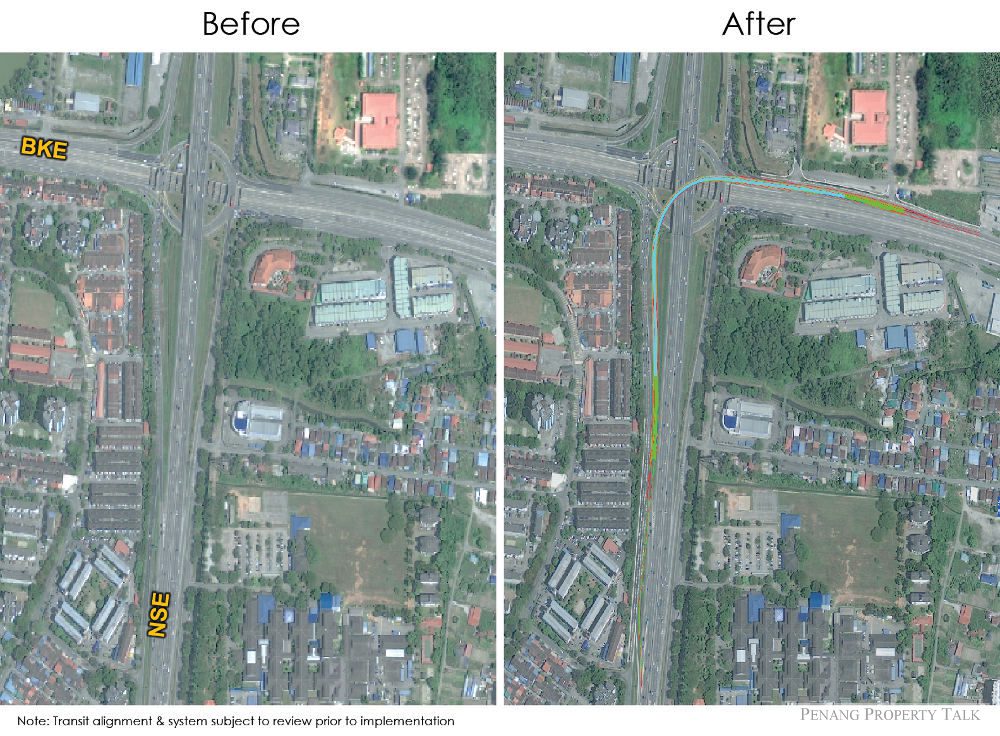 The Butterworth-Kulim Expressway Interchange (BKE IC) is one of the busiest junctions on the Mainland, with traffic volumes at the at­-grade signalised roundabout as high as 10,000 passenger car units (PCU) per hour during peak traffic. The highest turning traffic volume was observed to be the northbound right­-turn from NSE to BKE.
As part of the Penang Transport Master Plan, a third-tier one-­way flyover is proposed for this turning movement, which will help reduce the overall traffic volume entering the roundabout by some 20%. Operation of the signalised roundabout will then be improved with shorter cycle (waiting) times.