10 Most Popular Projects in July 2015
Ramah Pavilion has again proven to be the busiest affordable housing projects in town with nearly 12,000 views last month. This project has always been in the top 4 since January 2015. Sandiland Foreshore, a newly introduced affordable housing projects in Georgetown has taken the third spot.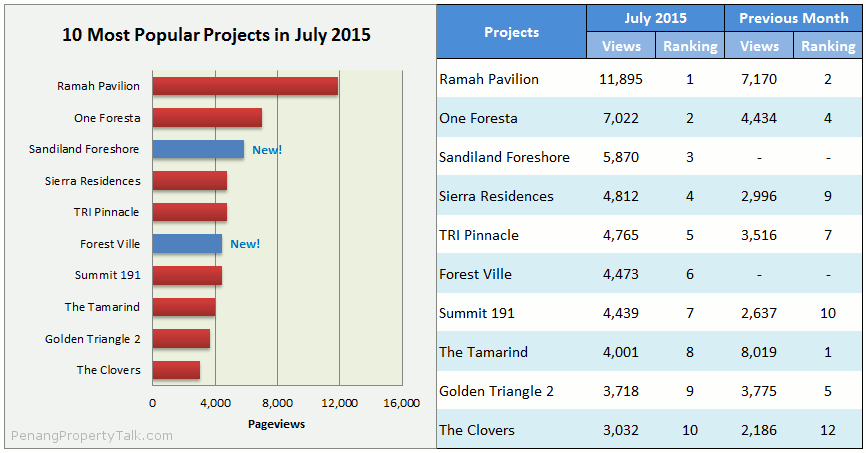 Forest Ville is not actually new but part of One Foresta affordable housing scheme located in Bayan Lepas. It is available to the open market with indicative price starting from RM450,000 onwards.
To know more about the current and upcoming affordable housing projects and location, below is the page that you should not missed out:
Affordable Housing Projects & Location
* Projects are ranked based on the actual number of clicks & views in Google Analytic web traffic report for PenangPropertyTalk.com.
PREVIOUS MONTH: 10 Most Popular Projects in June 2015