New affordable housing category for talented and skilled applicants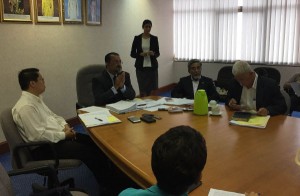 The Penang government has introduced a new category of housing applicants for affordable housing scheme – the talented and skilled.
According to the State housing exco Jagdeep Singh Deo, the new category is for knowledge workers who were employed and voting in Penang, but not necessary to have 5 years of working experience in Penang.
Currently, in order to be eligible for affordable housing, an applicant has to be a Penangite, employed in Penang and be a registered voter in Penang. For those who are not Penangites, they have to show proof that they have been residing and working in Penang for the last five years and also be a registered voter in Penang.
The proposal by Invest Penang is to cater for those 'talents and skill' defined as knowledge workers with either a diploma with a minimum 2 years work experience or a minimum bachelor degree recognized by the government. They have also proposed that for 'talents and skill' from other states, the 5 year minimum work experience in Penang be waived, and further, that priority is given to such applicants to affordable housing units located close to their place of employment.
The proposal is in line with the Penang State Government's aspirations to be an international and intelligent city. The state welcome such individuals with such talents and skill to Penang as they will certainly contribute towards making this aspiration a reality. Hence, SPEC has agreed to adopt this proposal, subject to all other eligibility criterion being met. However, in order to avoid this new category being subject to abuse, the applicant will also have to undertake to be in Penang for a minimum of 5 years from the date of handover of keys of the said affordable housing unit.
Further, SPEC has decided not to reserve a certain percentage of projects available to this category, but will consider applications on a case to case basis, as they will also have to cater to the already existing applicants on the waiting list. Those who wish to apply for such affordable housing units under this category may do so by going through Invest Penang (PSDC Building 1, Jalan Sultan Azlan Shah, Bayan Lepas, 11900 Penang), who will then forward the same to SPEC for consideration.