More high-end properties up for auction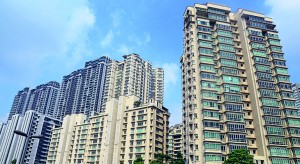 Two years ago, a one-million-ringgit homes hitting the auction market was almost unheard-of, but today auctioneers say it is fast becoming the belle of the ball. So why are so many luxury properties going under the hammer?
Many local purchasers who took advantage of the developer interest bearing scheme (DIBS) to widen their real estate investment portfolio are also feeling the heat from having to furnish loan repayments and maintenance fees of high-end condos while battling for tenants in a market where occupancy rates hover at 40-50%.
With housing loan rates at about 4.25%, a RM1 mil property loan with a repayment tenure of 35 years incurs monthly loan repayments of about RM4,500. Maintenance fees at high-end, luxury condos run up to about 30 sen per sq ft.
Inclusive of sinking fund, a property owner needs to fork out monthly payments of at least RM360 for a larger upmarket condo.
Ishak Ismail, CEO of IM Global Property Consultants Sdn Bhd, tells FocusM that holding power among buyers is rapidly weakening. "There appears to be a correction of demand and supply in the high-end segment, contributing to a larger percentage hitting auctions than ever before," he reveals.
Source: FocusMalaysia.my