5 Property Fairs In 6 Weeks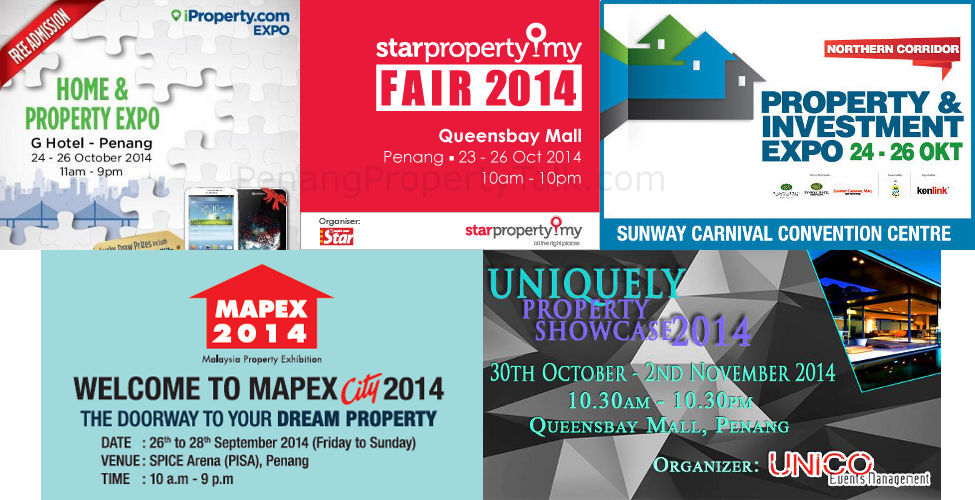 Five significant property fairs in six weeks!
If you have missed the MAPEX Penang 2014 two weeks ago, you can now plan your time better with 4 more coming within the next two weeks.
Seriously, I think we have way too many property fairs recently. Not only people has started to feel bored and confused, I believed the developers are also having hard time to decide which one to participate. Perhaps the organisers should collaborate among each other to establish a win-win situation.
The good thing is, now you have more options. So if you like shopping, you can choose between Queensbay and Sunway Carnival Mall. If you are staying at mainland and don't feel like crossing the bridge, you can go to Sunway Carnival Mall. Can't make it next weekend? You can go to the one in Queensbay Mall the week after.
If you are just too busy to visit any of them, just subscribe to our weekly newsletter. We will keep you updated.