Penang's first integrated senior living resort scheduled for 2026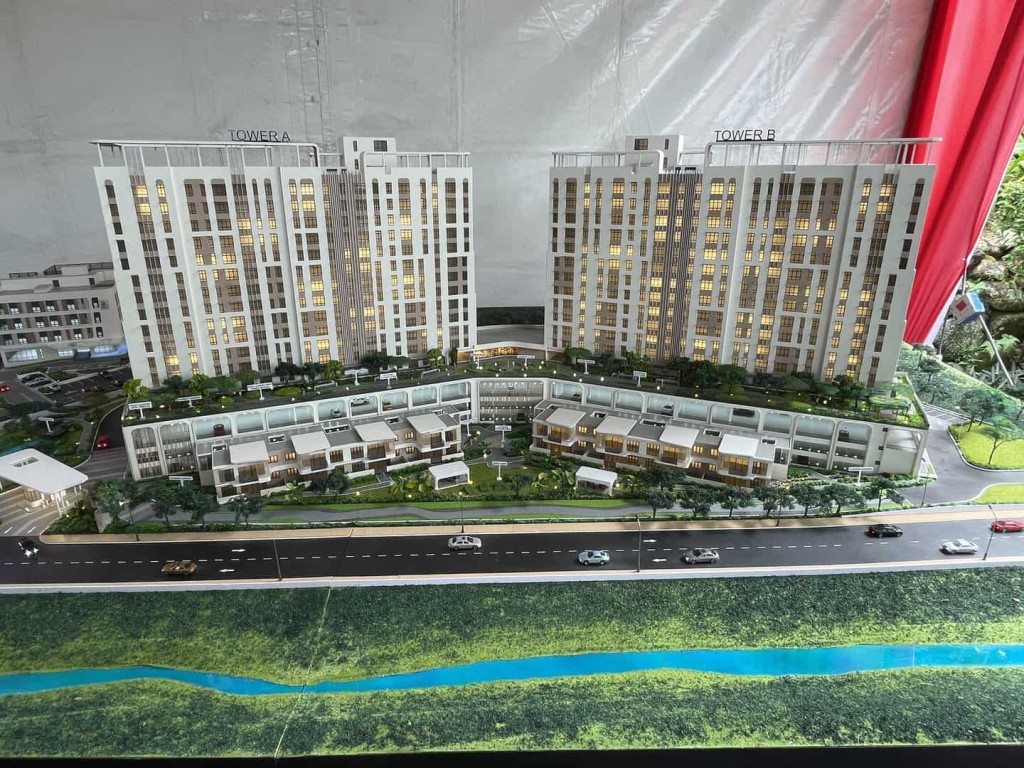 Penang is set to have the first integrated senior living resort that will be built in Balik Pulau.
It is scheduled to be fully completed in 2026.
The 32-acre project, known as Eden at Botanica CT (EABC), will feature a nursing care residence and a low-density active living resort comprising villas and condominiums in two tower blocks in Botanica.CT, a thriving township in Balik Pulau on Penang island.
The project is a joint venture between Botanica Hills Sdn Bhd (an associate company of MTT Group of Companies) and Eden-On-The-Park Sdn Bhd.
The EABC groundbreaking ceremony was held at Botanica.CT in Balik Pulau today, and was graced by the presence of Penang Governor Tun Ahmad Fuzi Abdul Razak.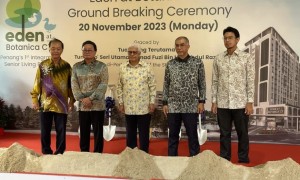 MTT Group of Companies executive chairman Datuk Seri Kenny Ong said EABC is set to redefine the concept of senior living by seamlessly integrating nursing care residence and active living apartments.
"EABC features active living apartments tailored for the increasing population of self-sufficient seniors who require no assistance in daily activities. Additionally, the facility accommodates individuals who, while largely independent, may benefit from some assistance.
"In addition, our nursing care residence provides a supportive environment for senior citizens who, due to increased needs, are no longer able to maintain independent living.
"By seamlessly blending comfort with dedicated care, this integrated resort offers a thoughtfully designed sanctuary for seniors seeking a peaceful and enriching retirement lifestyle.
"Nestled in the serene enclave of Balik Pulau, the development ensures residents can enjoy the charm of nature while still having convenient access to urban amenities," Ong said in his speech before participating in the groundbreaking ceremony today.
Also present were Balik Pulau MP Datuk Muhammad Bakhtiar Wan Chik and Eden-On-The-Park Sdn Bhd founder and managing director Victor Fong.
Ong emphasised that EABC was committed to cultivating a comprehensive environment fostering physical, emotional, and social well-being.
"Featuring a diverse range of wellness and recreational facilities along with daily senior-centric activities, residents have the opportunity to actively participate in endeavours that promote an active lifestyle, foster social connections, and encourage personal growth.
"This resort-style community ensures that each day is brimming with purpose and enjoyment," he added.
It is understood that EABC's active living apartments provide an exclusive, low-density residential experience, comprising 350 units across Tower A and Tower B.
These residences, ranging from 771 sq ft to 1,449 sq ft, feature diverse one to three-bedroom layouts.
The Care Residence introduces a visionary concept centred on personalised care services for seniors and the broader community.
This distinguished care model integrates the highest Australian Standard Operating Procedures (SOPs), thoughtfully adjusted to align with local nuances.
Source: Buletin Mutiara