Savana @ Utropolis – Latest Showroom is Now Open for Viewing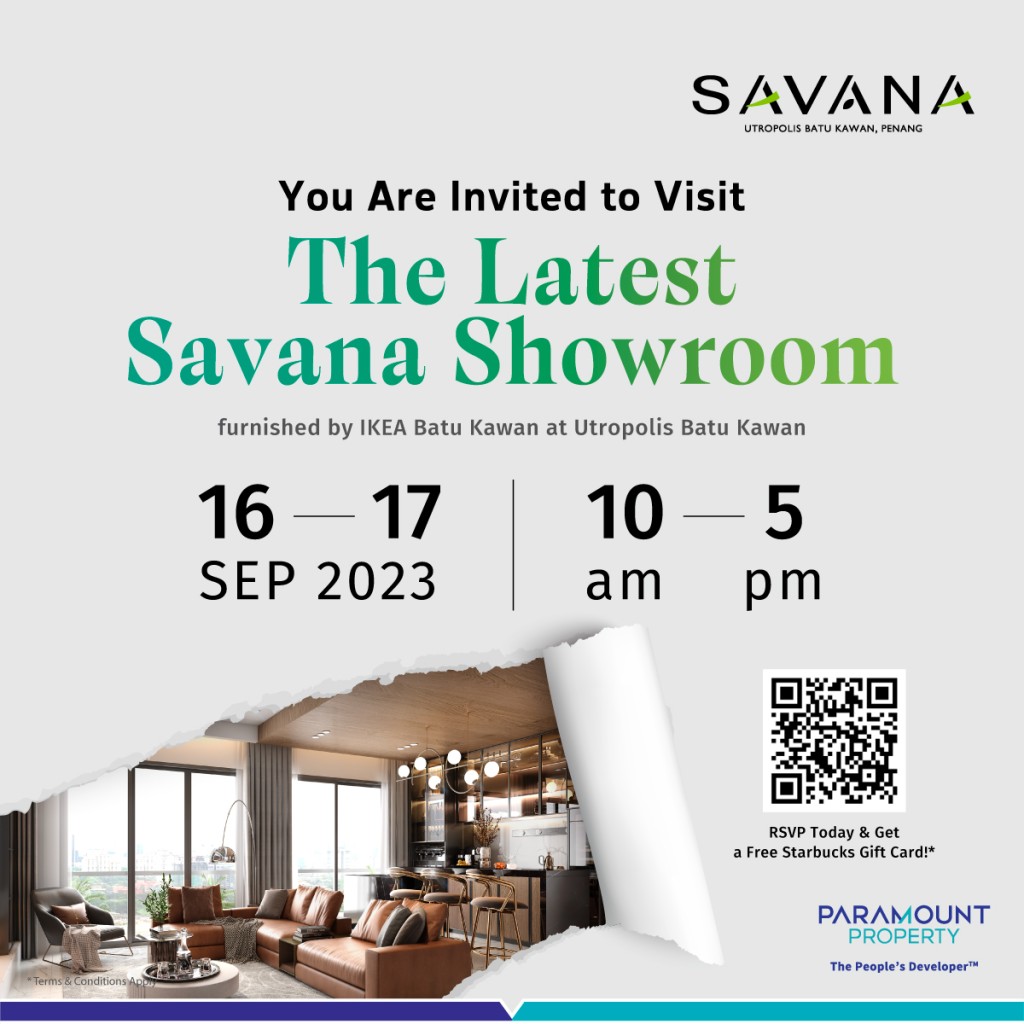 Looking to own your first home or to find the perfect unit to invest? Look no further.
Don't miss out on this extraordinary opportunity here at Batu Kawan.
Experience Savana's unique features firsthand – from versatile living spaces to contemporary and minimalist designs at Savana's latest showroom. All furnished by IKEA Batu Kawan.
Join the event to learn more about this 3.5-acre development. Who knows, you might end up owning one of the units.
Mark your calendar! We have a date on 16 – 17 September.
RSVP Today and get a Free Starbucks Gift Card!
T&C apply.
Register your interest now to find out more