SENZE@PICC – The Most eye-catching new fully furnished smart residence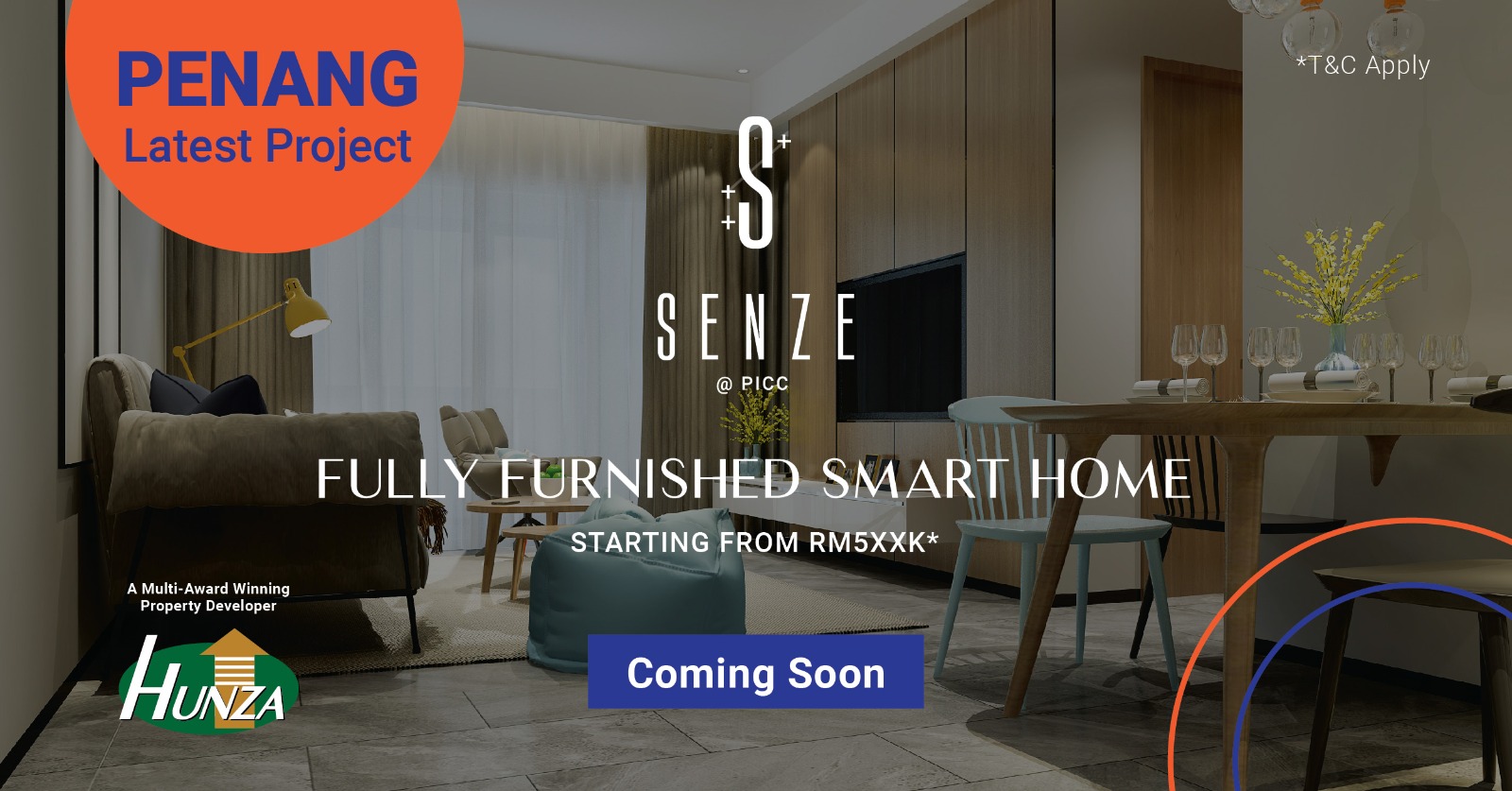 Welcome to SENZE@PICC, the latest masterpiece of Penang International Commercial City (PICC)! This well-built fully furnished smart residence combines modern technology and resort-style luxury five-star facilities to bring you a new living experience.
SENZE@PICC offers a unique living experience with its array of exceptional features. One standout aspect is its modern smart home system, which enables residents to embrace the convenience and comfort of a smart lifestyle. Additionally, the development boasts resort-style facilities, such as an amazing swimming pool, well-equipped gym, and beautiful gardens, providing residents with a distinct leisure experience. The interior design and furniture are meticulously crafted, ensuring a comfortable and intelligent living space.
SENZE@PICC Key highlights:
A visionary masterpiece: Penang International Commercial City (PICC) is the new epicentre for commerce, located at the heart within the Southwest district of Penang, which will usher in a new age of global living.
Walking distance: To the brand new PICC Shopping Mall, PICC smart skyscraper office building, PICC Iconic Tower, Medical Centre, and proposed LRT station*.
Developed by: Multi-award-winning property developer, Hunza Properties Group.
Why name it as "SENZE@PICC"? It's inspired by the Human Body Senses:
Enhanced your senses; with an elegant design, impressive facilities, and strategically located, SENZE@PICC offers an immersive sensory living experience that fosters a sense of community and luxury in a modern residential haven.
Hear: Listen to many story and be inspired by a vibrant and thriving community.
See: Behold the breathtaking sights and panoramic views of Penang's picturesque nature.
Taste: Tickle your tastebuds with all things that make Penang exciting and captivating.
Smell: Rejuvenate in the enchanting fragrance of our flourishing and blooming greenery.
Touch: Feel the impeccable craftsmanship in your exquisite and modern abode.
Grab the Early Bird Privileges Now* @ https://picc-penang.com/senze/
To enjoy the Limited & Exclusive Early Bird Privileges*, register now at https://wa.link/jvcs2a or call 04-6090688.
*T&C Apply