SlimHaus Technology launches its new IBS manufacturing facility in Penang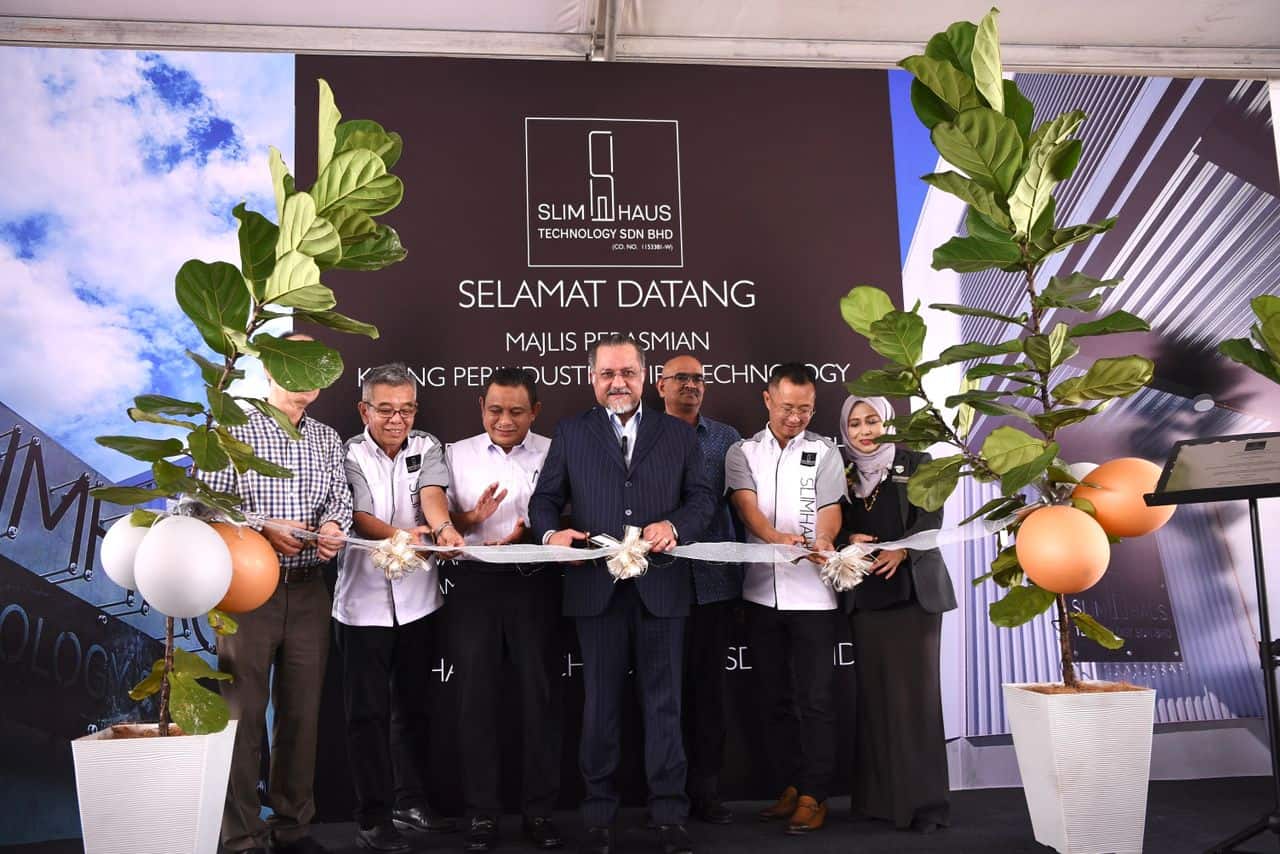 SlimHaus Technology Sdn Bhd has taken a significant step forward in the industrialized building system (IBS) sector with the opening of its first manufacturing facility in Valdor, Seberang Perai. With an investment of RM18 million, the 35,000 square feet facility is dedicated to the production of IBS steel frames, modular units, and steel frame packages.
CEO and Director Gerald Chin Chung Peng revealed that the facility is nearly complete and will commence operations in July. This development is expected to create more job opportunities, providing support for the growing demands of the IBS ecosystem. Looking ahead, Chin stated that the company plans to establish a second manufacturing facility in 2025, which will serve as a research and development (R&D) center.
Chin emphasized his vision of creating an IBS ecosystem, encouraging collaboration with other companies. The goal is to leverage the benefits of IBS technology and foster its adoption across the industry. By bringing more companies on board, SlimHaus Technology aims to further enhance the construction sector and contribute to its overall growth.
State Local Government, Housing, Town and Country Planning Committee chairman Jagdeep Singh Deo commended SlimHaus Technology for its commitment to revolutionizing the construction industry in Malaysia. He lauded IBS for its ability to deliver precision, consistency, efficiency, economy of scale, and faster construction times. Jagdeep stressed the importance of embracing homegrown technology in the construction sector to foster sustainable economic growth and reduce reliance on imported technology.
SlimHaus Technology, established in 2015, specializes in IBS, a contemporary construction method that involves manufacturing various house components off-site and assembling them on-site. The company's dedication to IBS technology has positioned it as a pioneer in modernizing Malaysia's construction industry.
(Image source: Buletin Mutiara, FB)