ESCAPE Penang ranks third among top asian theme parks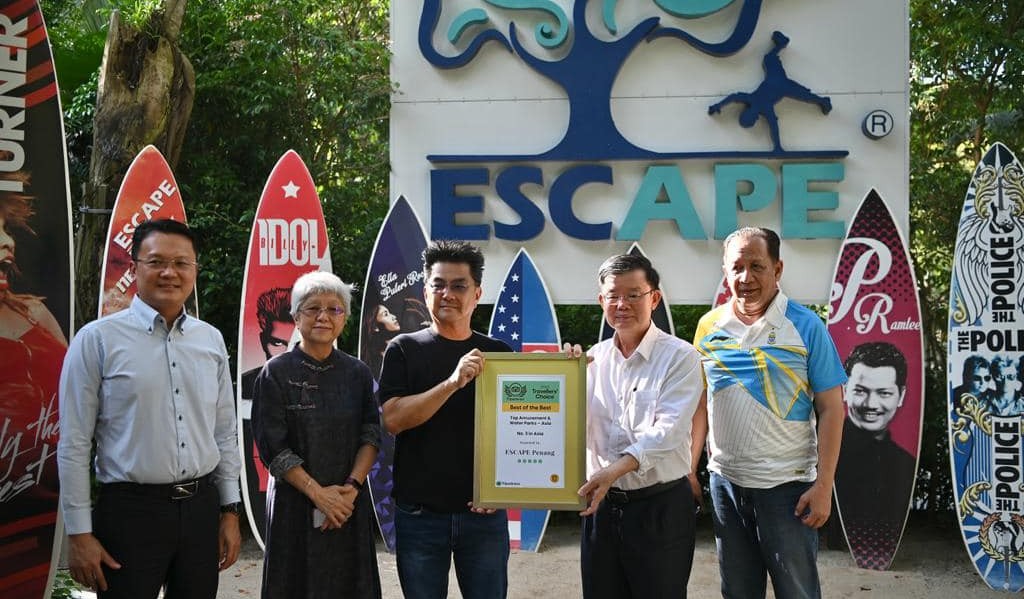 ESCAPE Penang, located in Teluk Bahang, has achieved a significant milestone by being named the third top-rated theme park in Asia by TripAdvisor's Travelers Choice 2022. This recognition sets ESCAPE Penang apart from major global theme park brands in the region.
TripAdvisor, the world's largest travel guidance platform, aggregates reviews and opinions from travelers regarding destinations, accommodations, and travel experiences. This accolade reflects ESCAPE Penang's success in captivating visitors from around the world with its innovative and creative offerings.
Datuk Sim Choo Kheng, the founder and executive chairman of Sim Leisure Group, expressed excitement over ESCAPE Penang's achievement, considering it was once considered an underdog in the theme park and attractions industry.
The annual Travelers' Choice awards on TripAdvisor are voted on by real travelers, making ESCAPE Penang's ranking a testament to its ability to deliver what consumers desire. The ESCAPE brand of theme parks, known for its unique retro-eco adventure concept, thrives on big ideas, innovation, and creativity, resulting in a highly successful and distinctive experience.
ESCAPE Penang's recognition surpasses that of well-known attractions in Hong Kong, Japan, and Dubai, making it the third top-rated amusement park and water park in Asia. Furthermore, it is the only theme park in Malaysia with a 5-star rating on TripAdvisor.
During the award presentation ceremony, Chief Minister Chow Kon Yeow, along with other officials, commended Sim Leisure Group for its remarkable progress in the theme park and attractions industry. Chow sees this achievement as a positive step for the local industry and looks forward to the company's continued efforts in putting Malaysia on the global map for exceptional attractions and theme parks.
Chow emphasized that Sim Leisure Group and its ESCAPE attractions have stood the test of time, distinguishing themselves from other established brands and players in the industry. ESCAPE's journey started in Penang and has expanded across Malaysia, continually pushing boundaries and introducing innovative ideas.
ESCAPE Penang offers unique experiences, such as skiing, which was previously exclusive to cold countries but is now accessible in Penang. These extraordinary aspects set ESCAPE apart from other attractions. The recognition received places ESCAPE Penang among the top three attractions in Asia, surpassing renowned parks in Japan, Korea, Dubai, and Singapore, highlighting the exceptional quality of ESCAPE Penang and the potential of Penang as a world-class tourist destination.
Since its opening in 2012, ESCAPE Penang has attracted 1.2 million visitors from around the world. The park aims to redefine leisure in the modern era by providing authentic experiences that are unique, enriching, and ignite curiosity. ESCAPE prioritizes self-directed play that encourages imagination and creativity, following a "low tech, high fun" approach. Additionally, the park seeks to reconnect people with nature to promote environmental preservation and conservation.
Sim expressed pride in the success of this unconventional approach, as it resonates with many people who appreciate ESCAPE's brand of fun and play.
(Image source: Facebook)