NCIA to tackle Juru-Sungai Dua congestion
A federal agency will undertake a project to alleviate traffic congestion on the busy Juru-Sungai Dua stretch of the North-South Expressway soon.
Recognising the economic importance of the stretch located in the middle of the Seberang Perai industrial area, Penang chief minister Chow Kon Yeow said the Northern Corridor Implementation Authority (NCIA) will apply for federal funds to carry out the project.
Chow said the NCIA will first undertake an in-depth study to consider if road expansion or an elevated highway would solve the congestion problem.
He said the daily congestion had caused a slowdown in the movement of high-value cargo in the Northern Corridor Economic Region (NCER), affecting RM447 billion of exports from the states of Perlis, Kedah and Penang.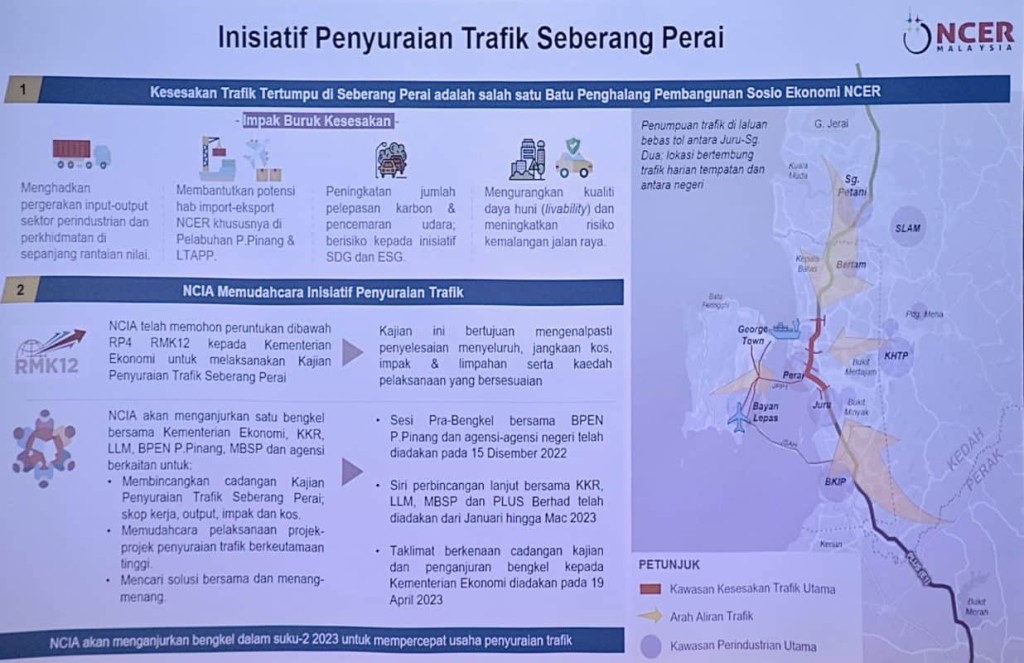 "The Juru-Sungai Dua stretch is plied by traffic from these three states, with some 1.3 million people using them.
"The current level of service has impacted the economy of Penang and its neighbours. Traffic has also spilled over to local roads and the Penang bridge. This has reduced our competitive edge and productivity as a whole.
"It has also reduced input and output along the value chain, 70% of which are high-value cargo. We hope federal funds will be made available to kickstart this scheme," he said at a press conference in Komtar yesterday.
Chow said the NCIA has applied for a budget to study the traffic alleviation scheme under the fourth rolling plan of the 12th Malaysia Plan to kickstart the project.
At the same event, NCIA CEO Haris Kader Sultan said the study will cost at least RM5 million and will be carried out next year once funds are available.
Source: FreeMalaysiaToday.com