Gurney Wharf is now officially called Gurney Bay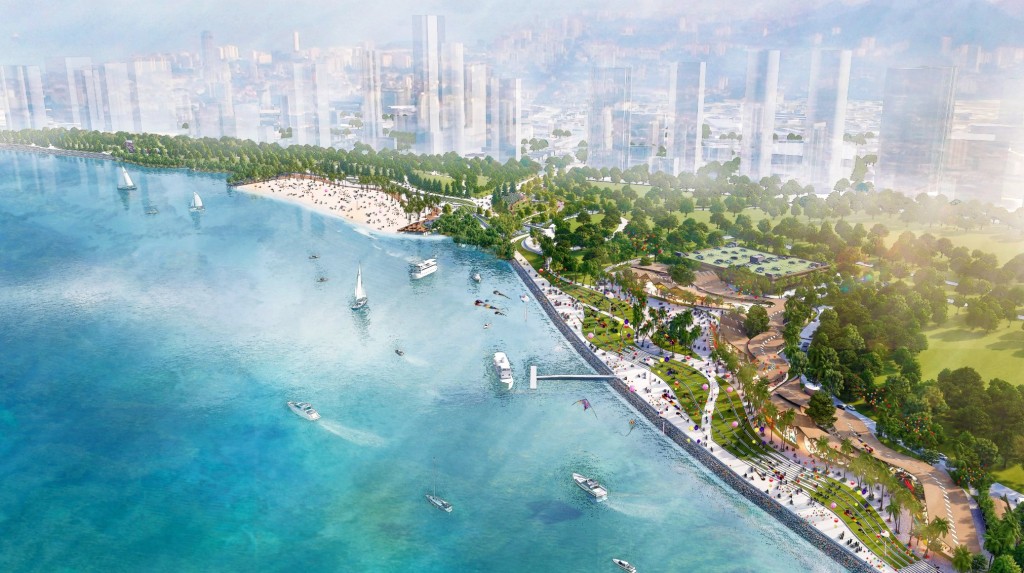 The Gurney Wharf project has been officially renamed as Gurney Bay. The change in name was deemed necessary to better represent the project's location and concept. The decision came after receiving complaints that the original name was not appropriate because there was no wharf or pier at the site.
To determine a new name, an online poll was conducted, and the majority of respondents chose Gurney Bay. Thus, the decision was made to officially change the project's name.
The Gurney Bay project, which began in 2016, is being constructed on reclaimed land off Gurney Drive. It is divided into two priority phases. Priority 1 includes various components such as a children's play area, skate park, viewing deck, public toilets, promenade, hawker stalls, retail areas, recreation park, hawker kiosks, open car park, and a reclamation area for water bodies.
Priority 2 encompasses a hawker center, retail area, convenience stores, additional hawkers' kiosks, multi-storey car park, water garden, surau, water taxis jetty, man-made beach, refuse center, and more. The completion of Priority 1 is expected in July of this year, with the entire project set to be finished in 2025.