Ayer Itam – Tun Dr LCE Expressway bypass now 33% completed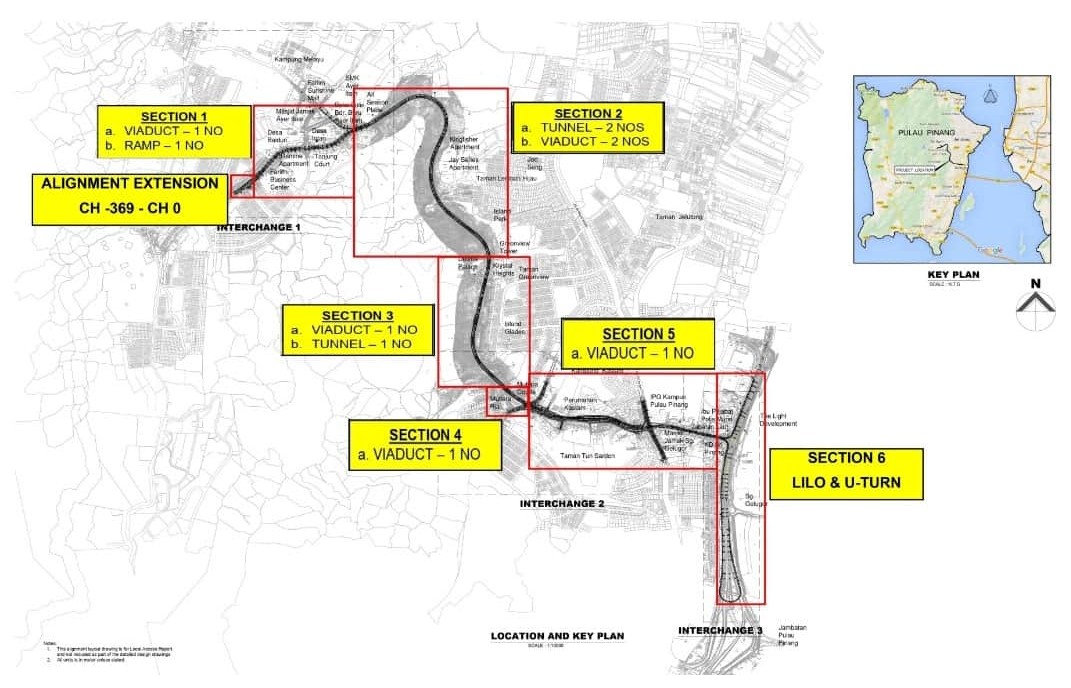 In an update provided by the State Infrastructure and Transport Committee Chairman, Zairil Khir Johari, the construction of the Ayer Itam-Lebuhraya Tun Dr Lim Chong Eu bypass (Package Two) in Penang is progressing well. As reported by TheStar newspaper, the project is currently at 33% completion, with an expected finish date in 2025.
Zairil mentioned that the project is slightly behind schedule by 2%, which is considered normal for such infrastructure projects. The alignment for Package Two is divided into six sections, with work currently underway on the first four. However, the progress on the remaining two sections is dependent on resolving land acquisition matters.
Speaking at the Hari Raya open house hosted by Consortium Zenith Construction (CZC) Sdn Bhd, Zairil stated that the land acquisition process involves federal land from seven ministries, including Health, Tourism, Finance, Education, Communications and Digital Ministry, Home Ministry, and Defence Ministry. Each plot of land has its own unique specifications, and the state has separate arrangements with each ministry.
Once the paperwork is completed and agreements are in place with the involved ministries, work will commence on all six sections of Package Two. This bypass project is part of the Penang Transport Master Plan and aims to enhance the island's traffic dispersal system, which includes the proposed Penang Undersea Tunnel.
The toll-free road will stretch 6km, with 1.8km at ground level and the remaining sections elevated, including viaduct structures (65%), tunnels (20%), and grade sections (15%). The bypass will feature three interchanges, namely Lebuhraya Thean Teik, Jalan Bukit Gambir-Jalan Sultan Azlan Shah junction, and Tun Dr Lim Chong Eu Expressway, providing improved accessibility for motorists.
Once completed, the Ayer Itam-Lebuhraya Tun Dr Lim Chong Eu bypass is expected to reduce travel time and bring long-term benefits to Penangites, especially the approximately 300,000 residents residing in Ayer Itam, Bandar Baru Ayer Itam, and Paya Terubong. This development marks an important step in enhancing transportation infrastructure in the region and improving the daily lives of local communities.