Scientex Sungai Dua Sales Gallery opening ceremony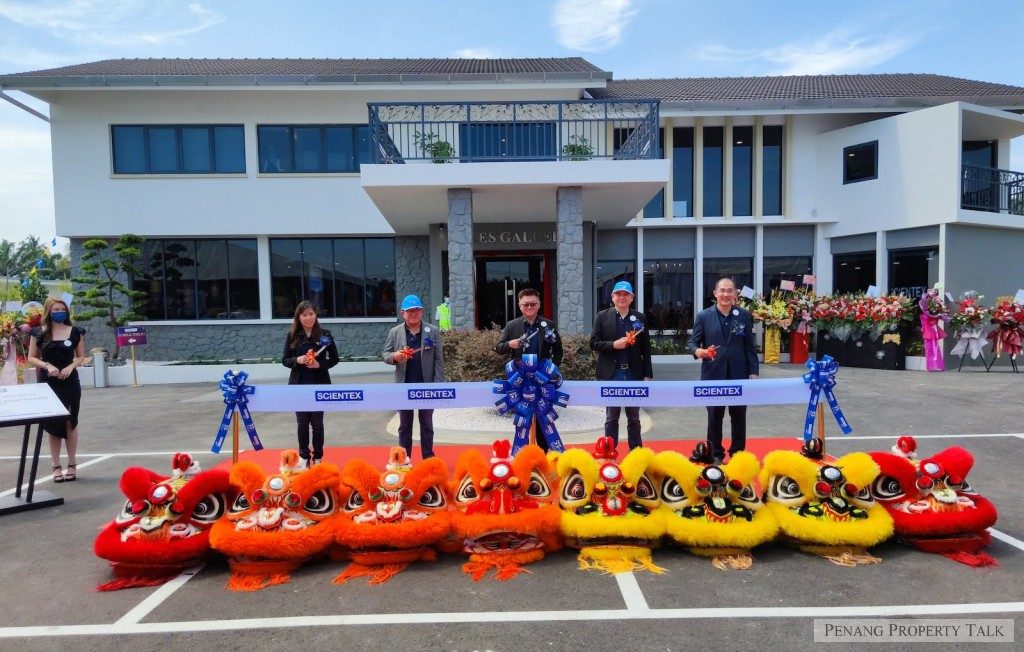 As one of Malaysia's most renowned property developers which is best known for providing affordable yet quality housing projects throughout the country, Scientex has recently completed the construction of its Scientex Sungai Dua Sales Gallery. In conjunction with the completion of the sales gallery and to promote its upcoming 343 acres' of mixed-use development, which consists of double storey terrace houses, shop offices, and so on. A grand launching ceremony was held on Sunday to officially celebrate the auspicious event.
Scientex's new sales gallery is equipped with a Solar Photovoltaic system that generates an estimated 68,000 kilo-Watt-hours of green energy annually, helping to displace 40 metric tons of CO2 and cut down utility overheads by RM35,000. This reflects the company's commitment to sustainable growth for a better tomorrow, which also aligned with the ESG concept of sustainability.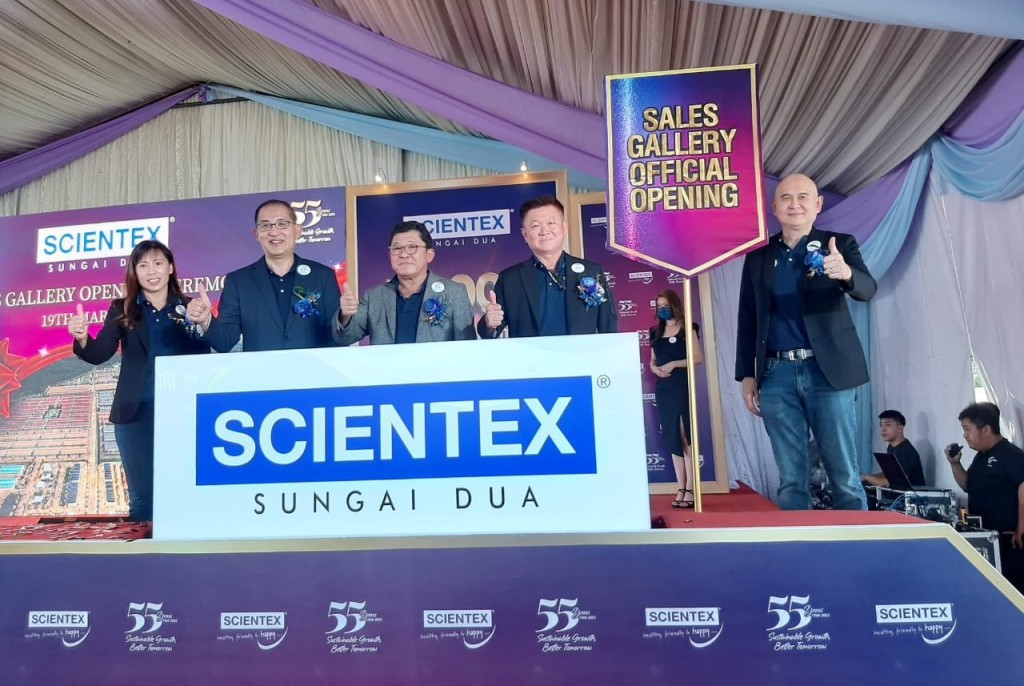 While presiding over the auspicious ceremony, Mr. Lim Peng Jin, who is the CEO of Scientex, remarked on how the company has emerged as one of the leading pioneers of Malaysia's property market after successfully venturing out into other states including Penang since its establishment in Johor more than a decade ago.
"After having drafted all the exciting plans for the development of our previous project in January 2020, our country was not exempted from the Covid-19 pandemic which had brought adverse economic impacts and had halted the development of our project", says Lim while reminiscing on the early days when their first project in Penang was beginning to be developed. "Despite the various challenges including the shortage of workers and materials, we managed to sold off all 2332 units of double terrace houses in two years' time", says Mr.PJ Lim while acknowledging the achievement of Scientex and thanking staffs of the company for pushing through their previous project during their initial venture in Penang.
Following the keynote speech, various exciting activities were also held throughout the fun-filled day which included a flag dance performance, lion dance, clown walkabout, face painting event, and an appearance by artist Iman Troye, entertaining families and kids. Additionally, two separate lucky draw sessions were featured, offering attractive prizes to be won by visitors.
As a mixed development project, Scientex Sungai Dua (Phase 1) features 309 units of double-storey terrace houses which is part of the Penang Affordable Housing Scheme. In terms of the layout of the entire housing project, a practical layout concept was adapted by Scientex while creatively incorporating modern and innovative elements into its exterior design to suit the evolving demands of the modern lifestyle. While keeping in mind the importance of providing utmost convenience to residents of the housing project, this mixed development project in Sungai Dua also houses various amenities such as shop offices, a leisure park and a multipurpose hall which are all located in close proximity to the existing township at Seberang Perai Utara District of Penang. As such, schools, markets, religious sites and other community facilities are all within easy reach and are easily accessible by residents of the area.
Apart from that, its unique selling point is the strategic location of the Scientex Sungai Dua housing project which boasts excellent connectivity to other major cities and townships in the region. With the Sungai Dua Toll Plaza being merely 7km away, the North-South Expressway and First Penang Bridge can be easily reached within 25 minutes. On top of that, the recently-completed access road linking Jalan Gelugor with Jalan Tun Hamdan Sheikh Tahir has also significantly shortened the distance between Scientex Sungai Dua with the township of Bertam which residents of the Sungai Dua housing project can now access much easier than before. Besides that, as the nearest KTM Station is only a 5-minute drive away from the housing project, commuting to other major cities and townships of Malaysia via the country's advanced railway network has now been made easier for residents of the housing project.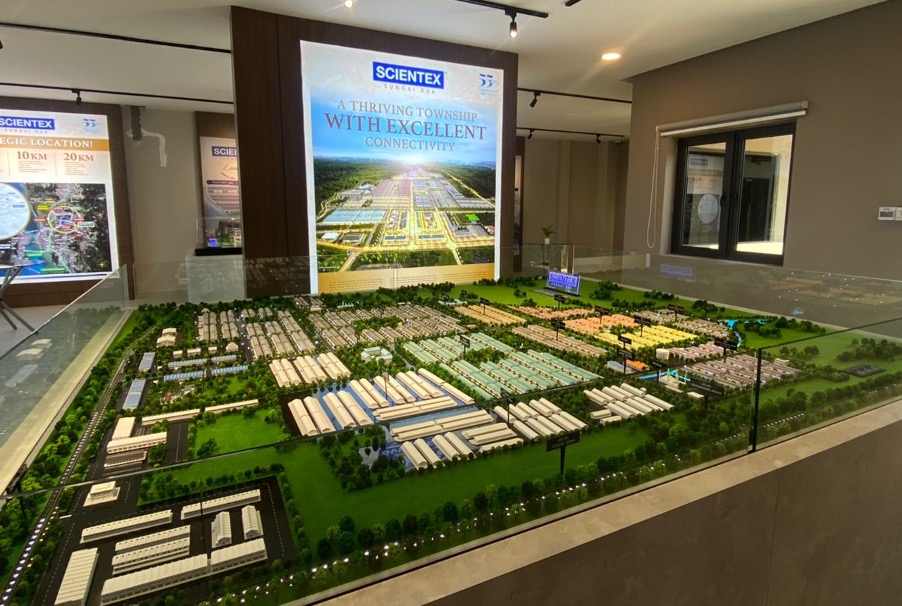 Taking into account the importance of the location of a housing project to future growth and capital appreciation, Scientex Sungai Dua is the ideal choice either as a residence for personal use or real estate investment with high potential returns. Priced at only RM248,800* per unit, Scientex Sungai Dua is undoubtedly one of the best bargains that a home buyer can ever ask for due to its affordable price point. With the development of this housing project, Penangites will definitely benefit immensely from Scientex's commitment in delivering affordable housing projects in Penang.
For further enquiries and information regarding Scientex Sungai Dua, enquiries can be made directly to the customer service representatives of Scientex at 012-4775583 or via email at penang@scientex.com.my.