Penang short-term stays guidelines must now be enforced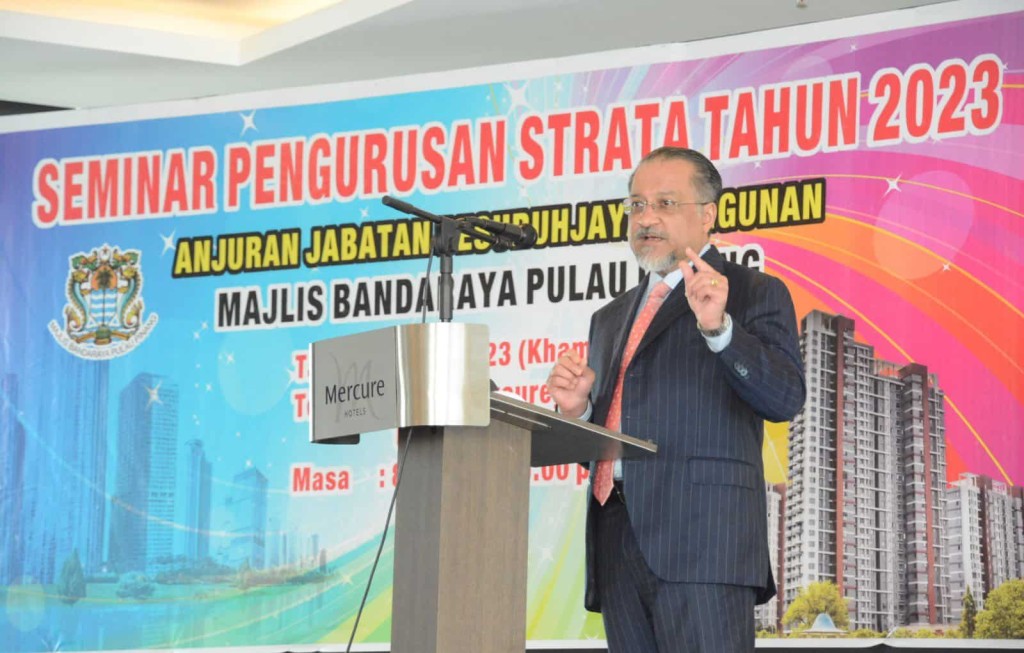 The Penang Local Government, Housing, Town and Country Planning Committee has initiated two guidelines – one for high-rises and the other, for landed properties – to regulate short-term stays in Penang.
The Committee chairman Jagdeep Singh Deo said both guidelines have been approved by the state executive council on March 8.
"Both guidelines must now be enforced.
"We have been receiving many complaints regarding short-term stays.
"Such practices have disrupted the other residents of the affected housing schemes.
"We formulated these guidelines not to deny owners of properties (be it high-rise or landed) from renting them out, but to regulate short-term stays," Jagdeep said in his speech during the Strata Management Seminar 2023 in Mercure Penang Beach in Tanjung Bungah yesterday.
Jagdeep also highlighted a few terms in the guidelines for short-term stay.
"For stratified projects classified under 'residential zone', one must first obtain the approval from his or her joint management body (JMB) or management corporation (MC) through the annual general meeting (AGM) before having to comply with other terms in the guidelines. Service apartments classified under 'commercial zone' must also comply with the term.
"After complying with all the terms in the guidelines, and if approval is given (for the residential or commercial unit), the short-term stay must not be more than three days in a row. And it must also not be more than 180 days in a year," he said.
Jagdeep said the hotels in Penang are well-equipped with facilities to cater to the needs of the tourists.
"These hotels can assist our tourism sector.
"We must be fair to the people and the tourism sector," he said.
On a separate matter, Jagdeep said the Local Government and Housing Ministry has agreed in principle to provide two Commissioner of Building (COB) Department deputy directors for Penang, one for each local council in the state.
"Under the purview of the Penang Island City Council (MBPP), there are 293 stratified schemes which have set up their JMB; 977 schemes which have set up their MC; 102 schemes which are being managed by developers, and eight schemes which are managed by agents who are appointed by COB.
"The COB divisions, both on the island and mainland, need manpower to perform their job well.
"I have explained to the minister and he understood," he said.
MBPP mayor Datuk Yew Tung Seang said the Strata Management Act 2013 (Act 757) has been gazetted and enforced in June 2015.
"Nevertheless, there are still issues and challenges faced in the enforcement of the Act," he said.
Yew hoped that the participants would benefit from the seminar.
Also present were MBPP secretary Datuk A. Rajendran, Penang COB Department director Nurul Azian Mohd Nordin, and Penang Housing Board general manager 'Ainul Fadhilah Samsudi.
Source: Buletin Mutiara