Priority One of Gurney Wharf project expected to be completed in May this year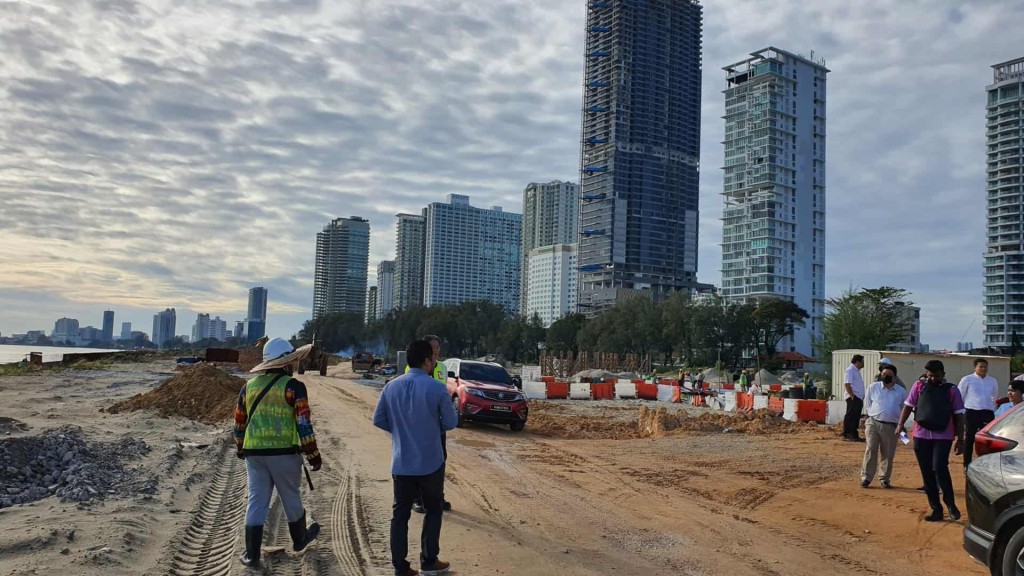 The construction on Priority One (Phase One) of the Gurney Wharf project has reached the 50 per cent completion mark.
State Local Government, Housing, Town and Country Planning Committee chairman Jagdeep Singh Deo said the Priority One would be completed in May instead of March this year after some delay due to factors beyond their control.
When the whole project is completed in 2025, Jagdeep said it is going to become the icon of Malaysia.
"We have two phases, Priority One and Priority Two, going on at the same time. The laying of topsoil has almost been done in some areas in Priority One.
"There are many components that are moving at a rapid pace. The state government is committed to ensuring the project is delivered.
"The most important thing is that this facility is for the benefit of the people.
"It is a green lung, which is part and parcel of our Penang 2030 vision. We will be a family-focused, green and smart state," Jagdeep told a press conference when he visited the site this morning to monitor the status of the project.
He said some components might be added after looking at Priority One and Priority Two, adding that an announcement would be made after discussions with relevant stakeholders.
The ground-breaking ceremony of the RM200 million project was done on May 14, 2022. Over 131 acres of land had been reclaimed, of which 40 acres would be used for public facilities.
Priority One will have facilities such as a children's playground, skate park, viewing deck (south vantage point), public toilets, pedestrian promenade, trader's kiosks, recreational park, landscape areas and open space car parks.
Under Priority Tow, the features include additional landscaping areas, more recreational parks, a hawker centre, a viewing deck (north vantage point), public toilets, more trader's kiosks, multi-storey car parks, open space car parks, a beach area and boardwalk, water garden and the drainage system.
Among others present at the press conference were Chief Minister Incorporated deputy general manager Datin S. Bharathi, JKR civil engineer Goh Kiet Rhee, consultants, architects and contractors.
Goh said they would work very hard to meet the dateline for Priority One and hoped that everyone involved with work hand in hand.
Source: Buletin Mutiara