Micron Technology to invest RM4.4bil on 2nd factory in Penang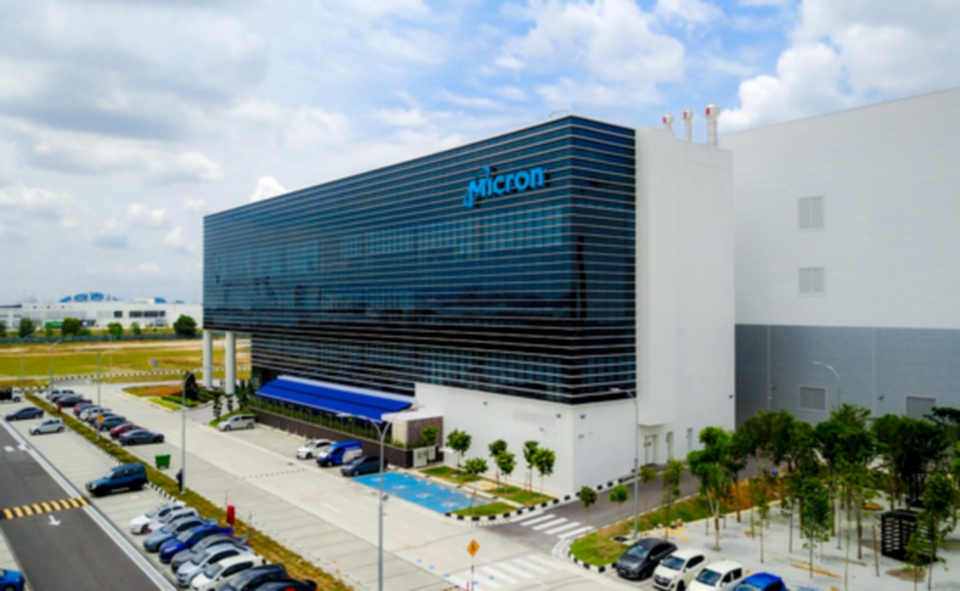 Strong market demand will continue to underpin Micron Technology Inc's operations in Malaysia along with its increased factory space in Penang of 1.5 million square feet.
Chief executive officer Sanjay Mehrotra said the United States-based computer memory and computer data storage producer has invested US$1 billion in its operations here since 2019 which included a 600,000 sq ft factory for assembly and testing.
"We will invest another US$1 billion over the course of the next few years as we build our second factory, which will bring our total factory space to 1.5 million sq ft and is expected to begin production next year," he told Bernama.
Sanjay said despite the current down-cycle experienced by the memory industry, Micron is poised to emerge stronger as it sits in a "sweet spot" of the semiconductor market, supported by the most advanced technology, the right products and a great team.
He said technology has evolved significantly which simultaneously causes our day-to-day lives being heavily reliant on data, artificial intelligence (AI), Internet-of-Things, smart homes and smart cities.
"We make the products that go into smartphones, vehicles and so on. Data lives in the products that Micron makes, therefore our products are essential. We are becoming bigger as storage is also becoming a bigger part of the semiconductor industry.
"Our growth opportunities are tremendous and we can navigate through the current down-cycle of the industry. We look for a strong performance and continued growth in line with market demand," he said.
He said its Penang operations, which provided over 4,000 employment opportunities, have become a critically important part of Micron's global manufacturing network, particularly looking at the tremendous opportunity the memory and storage industry represent to the global economy.
In this regard, Sanjay said workforce development also continued to be one of Micron's top priority where it has carried out various programmes to develop, attract and retain talent.
He said Micron also focuses on engagement with local universities to spark interest in science, technology, engineering and mathematics among the youth, especially towards the kind of engineering that is needed by the semiconductor industry, on top of providing internships and research grants.
"With internships, we hope to train the workforce of the future that is needed by the industry. We also give research grants to universities in the areas related to AI, semiconductor materials and other engineering activities," he added.
To ensure the well-being of its employees, Micron has recently set up the first public-privately funded childcare centre in the country in a bid to support work-life balance for its team members.
On the basis of creating a supportive and caring environment, Micron understood that access to childcare is one of the biggest factors that determine whether working parents and mothers specifically, are able to build a strong and fulfilling career.
The childcare centre was set up through a partnership with the Penang government and TalentCorp, and managed by the WhyteHouse Education Group, an established operator of early childcare education facilities in Malaysia.
"We aim to build a culture of collaboration, diversity, inclusion and sustainability in our operations," he added.
Source: Bernama