Boston Scientific Corp expanding operations in Batu Kawan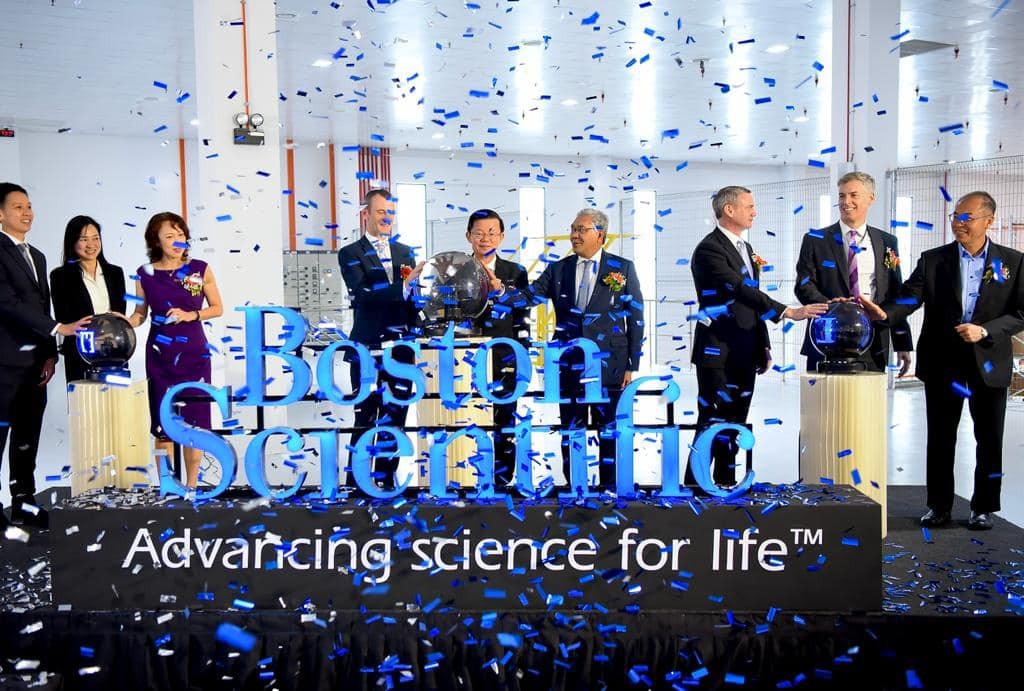 Boston Scientific Corporation, a global leader in medical device technology, today unveiled a new expansion of its operations, a new global distribution centre here in Batu Kawan.
The expansion is expected to create approximately 300 jobs in the coming years.
It is the third global distribution centre for the company and its first in Asia, primarily to ship medical devices within Malaysia and around the world.
Chief Minister Chow Kon Yeow, who was the guest of honour during the official ceremony, said the state was proud to be selected as the location for the company's first global distribution centre in the region.
"This expansion has greatly demonstrated the dynamic and supportive ecosystem the state holds, which enables companies to deepen roots and widen portfolios in Penang and across Asia.
"With the new expansion, Penang will now become a key node in Boston Scientific's global supply chain network, improving its global supply chain resilience and agility in responding to the dynamic business environment in Asia Pacific.
"I am pleased that the state's growing reputation as a medical device manufacturing hub with competitive costs and established infrastructure has further solidified the company's selection for expansion.
"This, coupled with our strong emphasis on sustainability and the availability of a future-proof talent pool, have rendered us the capacities and capabilities to support the needs of the industrial players' next-generation technologies and growth strategies.
"Penang has been successful in the transformation journey for the past decades.
"Boston Scientific has implemented multi-pronged sustainability initiatives that not only exemplify its outstanding corporate citizenship but also serve as a yardstick for others to follow suit.
"We look forward to an increase in sustainability programmes among the industry players in Penang.
"Celebrating the 50th anniversary of Penang's industrialisation this year, I am particularly proud to witness the inflow of strategic investments from existing investors like Boston Scientific," Chow said in his speech during the official opening ceremony of Boston Scientific's new global distribution centre in Batu Kawan today.
Source: Buletin Mutiara