Penang's next prime address – Andaman Island by E&O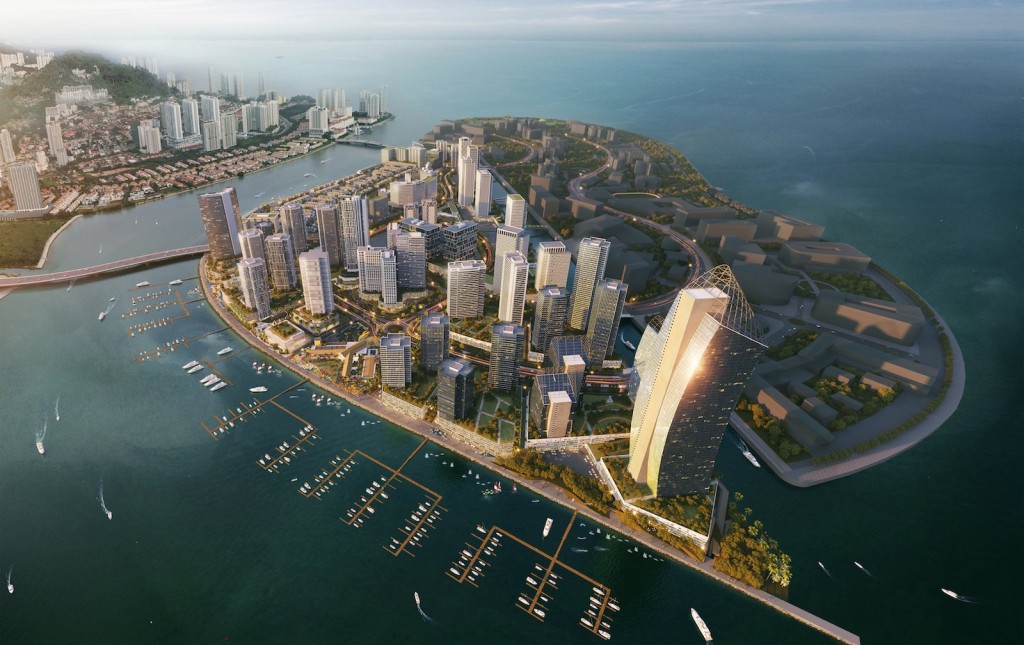 Long established as one of the most well-known tourist destinations and a booming industrial hub in Malaysia and Southeast Asia, Penang has always been a prime location for homeowners not only because of its vibrant economy but also due to Penang's strategic air connectivity to many other cities in the region and beyond.
This rising demand has led to the mushrooming of numerous property developments across the island in recent years. However, when it comes to modern living of exceptional standard, the E&O Group's latest project, known as Andaman, will emerge as the prime choice for those who seek to live in tranquillity while also enjoying the convenience of urban lifestyle.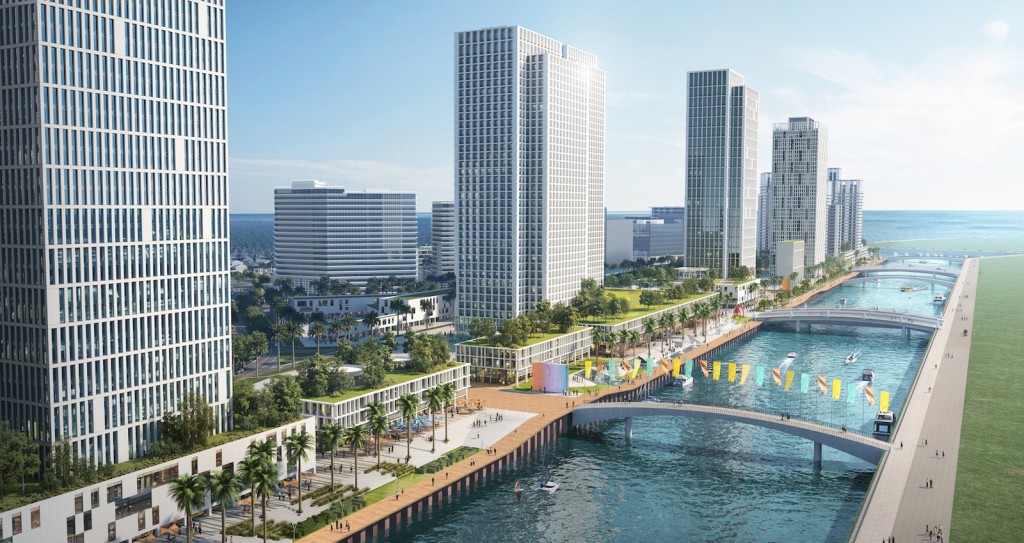 As an island, Andaman is well-connected to the main island of Penang through two strategically located bridges, namely the Andaman Bridge which was completed early of this year and Gurney Bridge which are expected to be completed by 2024. The former connects the Andaman with Seri Tanjung Pinang while the latter leads directly to Gurney Drive's up and coming public waterfront park known as the Gurney Wharf which is expected to house a variety of retail establishments, restaurants and a skate park. Besides that, residents will have convenient access to George Town, Pulau Tikus, Tanjung Tokong and Batu Ferringhi.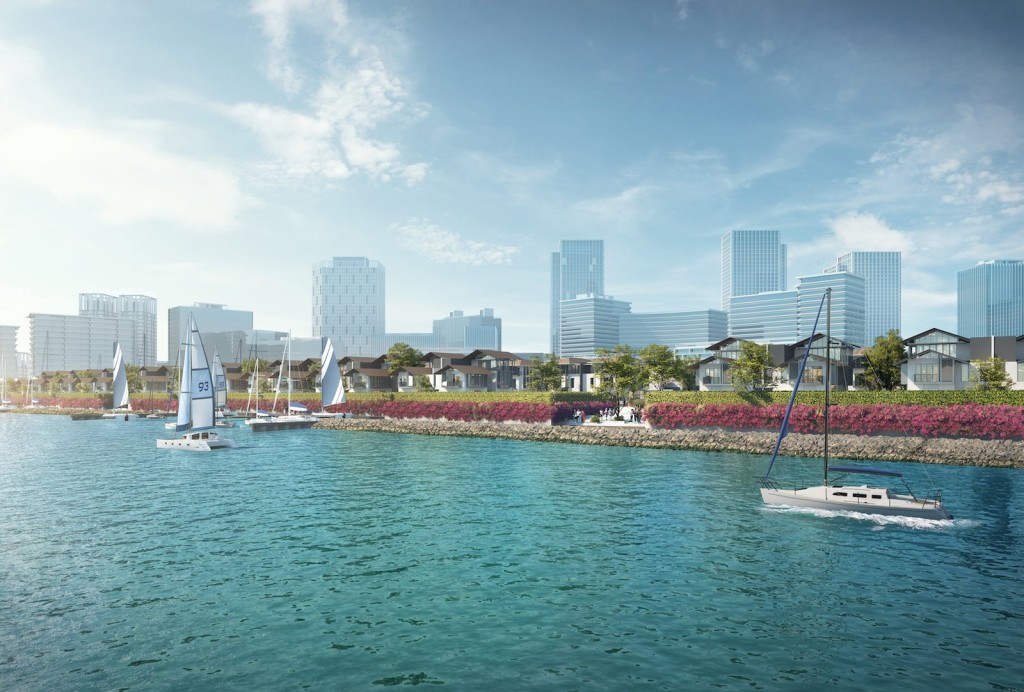 The infrastructure of Andaman such as the beautifully landscaped parks, pedestrian walkways and retail spaces are carefully designed to strike a perfect balance between tranquil island life and exciting urban living for homeowners as it incorporates the elements of green living and community building which enables future generations to live and thrive.
Apart from world-class education, residents can also expect high quality health and wellness amenities which will be made available together with other facilities all conveniently located within Andaman.
Equipped with up-to-date security and dotted with jogging tracks and cycling paths, Andaman is set to redefine the standards of a well-planned neighbourhood where residents can walk and cycle in a safe environment, thus, promoting a healthier lifestyle among residents.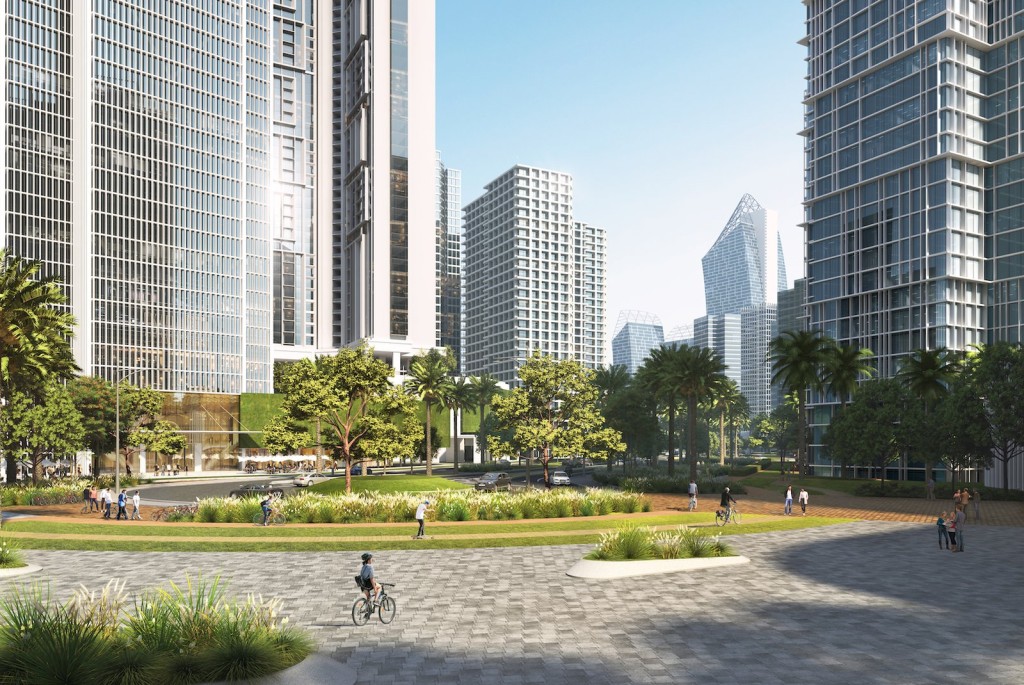 With the aim of meeting environmental-friendly requirements and promoting sustainable living, the E&O Group has gone the extra mile to integrate green building technology and sustainability in this latest project. This can be seen from the landscaping and conceptual planning of buildings implemented throughout Andaman.
Other than that, the E&O Group also sought to achieve the recognition of the Green Building Certification by minimising the use of virgin materials which contribute towards negative environmental impacts. As an alternative, materials and finishes that are certified as environmentally friendly with lower carbon footprint and longer life cycle, such as low VOC (volatile organic compound) paint and coating will beused extensively throughout the construction.
More importantly, energy-efficient initiatives such as enhancing the natural ventilation and minimising the usage of air conditioning will also be implemented in common areas. Apart from that, to minimise water wastage, rainwater harvesting initiatives will also be implemented as well.
Residents of Andaman will find themselves pleasantly surrounded by over 90 acres of lush greenery which will be turfed and landscaped to reduce the heat of the tropical climate. The earlier mentioned spacious pedestrian walkways, jogging tracks and cycling paths  extends beyond Andaman, seamlessly connecting it to the neighbouring Gurney Wharf to encourage residents to enjoy their leisure time at a slower pace by walking and cycling.
As evidenced by the strong track record of Seri Tanjung Pinang, Andaman is poised to be the next prime address in Penang, offering not only a holistic lifestyle to homeowners, but also an investment opportunity not to be missed.
For more information, visit https://www.easternandoriental.com/themeg/.
Facebook: www.facebook.com/AndamanbyEandO/
Insta: www.instagram.com/andaman_by_eando/
Register your interest here