Mah Sing sells land in Georgetown for RM66.33 million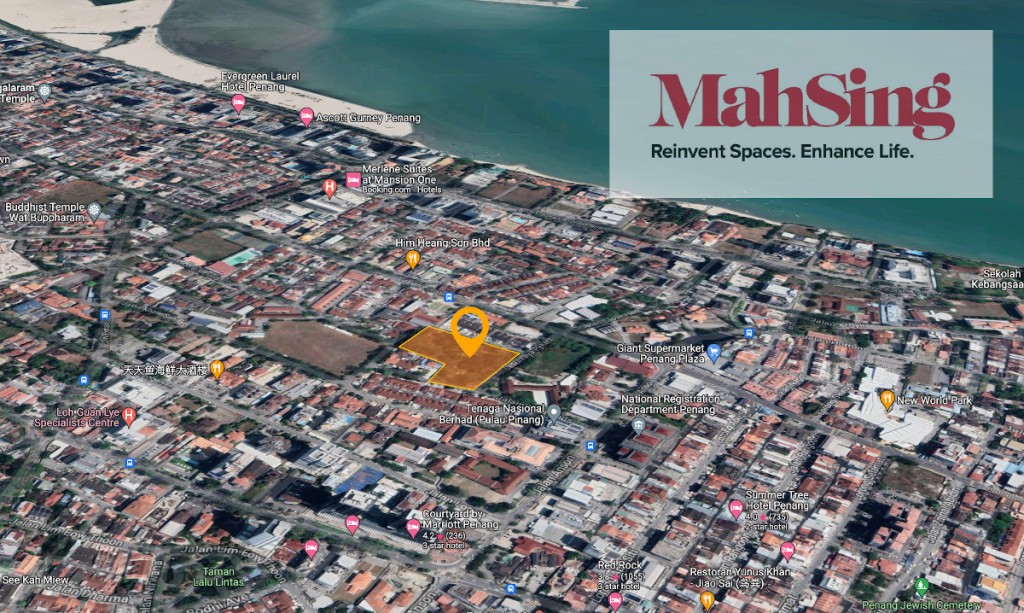 Mah Sing Group Bhd, one of the biggest property development companies in Malaysia by asset size, intends to use the money raised from the sale of an undeveloped plot of land in Penang to buy more land in the future.
Its fully owned subsidiary Klassik Tropika Development Sdn Bhd is selling a parcel of land measuring 13,695 square metres in Georgetown's Pykett Avenue off Jalan Burma to Morningjoy Sdn Bhd for RM66.33 million in cash.
Mah Sing said in a stock exchange filing that Klassik Tropika bought the land in 2009 for a planned high-end condominium construction.
The land is now unencumbered save for being mostly flat and unoccupied. The land's net book value as of June 30, 2022, is RM61.85 million.
After deducting all anticipated costs associated with the exercise, Mah Sing anticipates recording a gain of RM1.8 million following conclusion of the sale in the fourth quarter of this year.
Mah Sing said the disposal of the land is in line with the group's strategy to focus more on its "M-Series" type of residential land for the development of affordable properties that are in line with current market demand.
"Disposal of the land and replacement with M-Series lands with faster turnaround time will help optimise efficiency of the group's landbank. The proceeds unlocked from the monetisation of the undeveloped land will free up cash for utilisation by the group for future land acquisitions.
"As the loan facility for the land has been fully settled, the proceeds from the disposal are expected to enhance the cash and bank position of the group," it said.
Source: NST Online