Homebuyers in the Penang to benefit from KPKT's Home Ownership Programme (HOPE)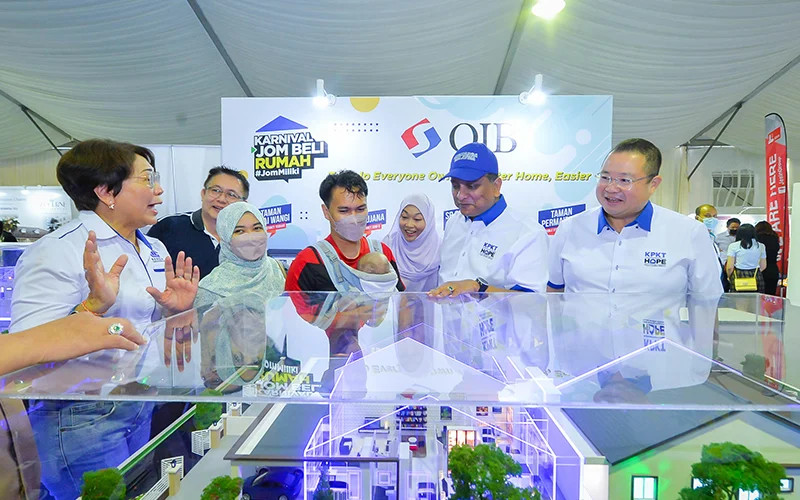 Property buyers in the northern states of Malaysia are in for a treat, as the housing and local government ministry recently launched Karnival Jom Beli Rumah Wilayah Utara, in conjunction with the Home Ownership Programme (HOPE).
The carnival is taking place from Sept 23-25 at Millenium Dewan Square, Kepala Batas, Penang, and is organised by the housing and local government ministry in collaboration with Perbadanan PR1MA Malaysia (PR1MA).
Housing and local government minister Reezal Merican Naina Merican noted that developers and financing institutions would be offering homeownership promotions on over 92,000 unsold units in the northern region.
This includes more than 5,200 residential units consisting of the Malaysia Civil Servants Housing Programme (PPAM), SPNB Residences, PR1MA and Rumah Mesra Rakyat Keluarga in Penang.
Additionally, potential first-time homebuyers looking for a property in Penang, Perak, Kedah and Perlis can take advantage of various incentives provided by the government.
Keluarga Malaysia Home Ownership Initiative (i-MILIKI)
Homebuyers who successfully complete the Sale and Purchase Agreement (SPA) from June 1, 2022 to Dec 31, 2023 will receive a stamp duty exemption incentive, applied to instrument of transfers and loan agreements.
100% stamp duty exemption for first home purchases of RM500,000 and below
50% stamp duty exemption for first home purchases between RM500,001 and RM1 million
i-Biaya: Under this scheme, potential first-time homebuyers, especially those in the gig economy, traders and entrepreneurs with no pay slips, can apply for housing financing through the Syarikat Jaminan Kredit Perumahan (SJKP) initiative, Skim Rumah Pertamaku (SRP) and Rent-To-Own (RTO) PR1MA.
Ultimately, the aim of the ministry is to continue providing quality, affordable housing for all Malaysians. This culminates in the ministry's goal of achieving 500,000 units of affordable housing as stipulated under the 12th Malaysia Plan.
Following the launch in Penang, Karnival Jom Beli Rumah will continue in the east coast and southern region, before wrapping up in Sarawak and Sabah.
Source: FreeMalaysiaOnline.com